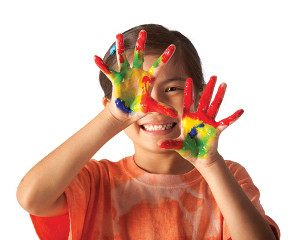 Las Cruces, NM 88007 | (575) 571-5255
I offer safe, quality childcare part time or full time. Planned activities to encourage learning skills. All while offering a home environment.
Albuquerque, NM 87114 | (505) 507-0661
After five years, I resigned my most recent position as an emergency dispatcher and chose to establish my own in home learning and child care center as my husband's career in the Air National Guard began to take off. Prior to dispatching, I worked for 3 years at Mountain View Montessori Preschool where I was an assistant teacher during regular school hours and lead teacher for the after-care program where children ranged in age from 18 months to 5 years. I truly enjoyed creating a playful and interactive curriculum and daily routine for the children. My husband and I have two kids of our own, a 15 year old daughter and a 4 year old son. Caring for and teaching children brings me a great deal of joy as well as being able to welcome families into our home and provide safe services at a more affordable cost compared to traditional school and daycare. My philosophy on daycare is that I care for the kids as I would my own. Our hours of operation are Monday through Friday from 7:30 AM - 5:30 PM. I have integrated a play/learning room designed for child safety that invites curiosity and imagination. Your child will learn through educational activities, creative games and other learning programs such as:Your Baby Can Read. I am a firm believer in consistency, therefore we will follow a daily schedule and support what the parents do at home. I offer nutritious home cooked meals and snacks served daily, as well as documenting the children's progress which is sent via text message to the parents at the end of each day. We are located in NW Albuquerque just minutes from a park and community center. I have openings from birth to age 5 years. If you have any questions or would like to schedule a tour feel free to contact me at (505) 507-0661.