Entrusting your child with one of the many available childcare centers or preschools is a difficult decision for a parent to make. There are over 135,210 providers nationwide, and you can search through all of them, here. Narrow down your options based upon your child's needs and your desires for what you want in one of the many child development centers. Feel free to use the Childcare Center Search box on the page to find the perfect child care solution for you!
If you need assistance in choosing among the childcare centers, preschools or child development centers, please read our article on Choosing a Quality Child Care Provider.
Paying for childcare can create another hurdle, but help is out there. Find out more information about covering the costs of preschool or early child care by reading both articles: Child Care Assistance Programs and Apply for Child Care Assistance.
Once you have found a childcare provider for your child, please leave feedback and reviews about the provider you sent your child to. This will help to either warn parents away from faulty facilities or to laud the praises of an exceptional preschool or child development center.
Latest Child Care Center Updates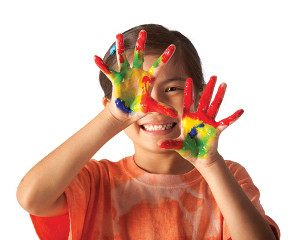 Denville, NJ 07834 | (973) 328-0199
WE ARE PRECIOUS ANGELS CHILDREN'S ACADEMY and We are a brand new state licensed facility daycare here on Route 10 in Denville, New Jersey. We have an amazing program at some great prices. WE WORK WITH ALL FAMILY BUDGETS and are open to negotiating pr...
New Castle, KY 40050 | (502) 321-0511
We are a nature/ faith based preschool program. We have a fun and exciting curriculum to keep your child's mind growing. We offer half day preschool along with aftercare until 5pm. Please call 502-321-0511 or email naturespointnewcastle@gmail.c...
Hamilton, MT 59840 | 381-6197
We provide Preschool M-F 8:30-3:30 for ages 2- 5 and After school program from 3:30-5:30 ages 5-12 ...
Dallas, TX 75235 | (214) 351-5657
Hope Day School is a high quality early education program in a safe and nurturing environment. Our pedagogical approach is grounded in interactive learning experiences.  Our research based curriculum emphasizes nature and artistic play through expe...
Chicago, IL 60645 | (773) 949-4546
OLAFS CHILDCARE CENTER Located at 2328 W Touhy Ave, We are open from 6 AM to 6 PM, We accept Action for Children, We are Montessori Inspired Center for kids from ages 15 months to 7 years along with  before and after school care program, reasonably ...
Los Angeles, CA 90016 | (323) 795-0200
Montessori Academy Of West Adams is a year-round preschool in Los Angeles, that follows the Montessori method. We provide a strong academic curriculum in a loving, caring environment. This program also includes daily music education and art and contr...
Cleveland, TX 77327 | (281) 592-2496
Our facility was built in 2014, operating under the management of Liberty Church. We offer a clean, safe environment with constant video serveillance of classrooms and activity spaces.  Our teachers are required to have CPR and early childhood train...
Chicago, IL 60640 | (773) 293-7916
Open Space Early Learning Center is a brand new, state of the art school specializing in early education. We provide Infant, Toddler, Early Preschool, and Preschool programs for children 6 weeks to 5 years. At Open Space, we encourage development of ...