Entrusting your child with one of the many available childcare centers or preschools is a difficult decision for a parent to make. There are over 122,016 providers nationwide, and you can search through all of them, here. Narrow down your options based upon your child's needs and your desires for what you want in one of the many child development centers. Feel free to use the Childcare Center Search box on the page to find the perfect child care solution for you!
If you need assistance in choosing among the childcare centers, preschools or child development centers, please read our article on Choosing a Quality Child Care Provider.
Paying for childcare can create another hurdle, but help is out there. Find out more information about covering the costs of preschool or early child care by reading both articles: Child Care Assistance Programs and Apply for Child Care Assistance.
Once you have found a childcare provider for your child, please leave feedback and reviews about the provider you sent your child to. This will help to either warn parents away from faulty facilities or to laud the praises of an exceptional preschool or child development center.
Latest Child Care Center Updates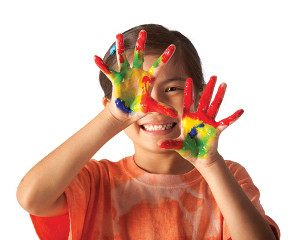 Orlando, FL 32817 | (407) 393-0051
A boutique style child care center with low child to teacher ratios. "We pride on quality care, not quantity care!"...
Boulder, CO 80302 | (303) 995-8616
We strive to serve children and their families with authenticity of support for one another. The purpose of our Preschool is to provide an exceptional age-appropriate learning environment for all children ages 2.5 to 5 years of age. We exist to be a ...
Boston, MA 02128 | (617) 418-5412
The children in our program are exposed to English and Spanish interaction activities. We use the creative curriculum, complimented with the OWL, which is a curriculum that is sometimes used by Boston Public Schools early education programs. We als...
Bloomington, MN 55420 | (813) 205-0011
The Mary Katherine School is an early childhood education and care provider serving infants, toddlers and preschoolers. Our mission is to provide your child with a safe and loving environment in which they can develop the emotional, social, intellect...
Sarver, PA 16055 | (724) 295-2244
Our teachers have over 2500 hrs. of child care experience.  They also have  their FBI finger print clearances, Child Abuse clearances, State Police clearances CPR and First Aid training.  We are a secured facility.  ...
Castle Rock, CO 80108 | (720) 280-4180
STEM Child Care is an organization focused on shaping minds through engaging lesson plans, thoughtful activities, and playful learning experiences. We strive to be more than a daycare center—our institution promotes an interactive and collaborative...
Pearland, TX 77584 | (281) 670-5821
We offer childcare, preschool and after school services for infants through 12 years of age. ...
Hillsboro, OH 45133 | (937) 402-4047
We are enrolling now.  Open House is on August 21st from 6:00pm to 8:00pm. Come and visit the classroom and meet our teachers! We begin on Sept. 10. Hope to see you at Open House and at The Fair! ...