Find a Quality Child Care Center
Entrusting your child with one of the many available childcare centers or preschools is a difficult decision for a parent to make. There are over 136,721 providers nationwide, and you can search through all of them, here. Narrow down your options based upon your child's needs and your desires for what you want in one of the many child development centers. Feel free to use the Childcare Center Search box on the page to find the perfect child care solution for you!
Childcare Center Search
Browse by State
If you need assistance in choosing among the childcare centers, preschools or child development centers, please read our article on Choosing a Quality Child Care Provider.
Paying for childcare can create another hurdle, but help is out there. Find out more information about covering the costs of preschool or early child care by reading both articles: Child Care Assistance Programs and Apply for Child Care Assistance.
Once you have found a childcare provider for your child, please leave feedback and reviews about the provider you sent your child to. This will help to either warn parents away from faulty facilities or to laud the praises of an exceptional preschool or child development center.
Latest Child Care Center Updates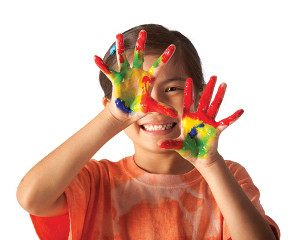 Bartlesville, OK 74006 | (918) 876-6056
Our goal at The Tiny Explorers is to provide excellent early childhood care in a kid-friendly atmosphere while ensuring our customers, both parents and child, receive excellent service in a playful, educational, and safe environment. ...
Hagerstown, MD 21740 | (301) 739-1167
Lifehouse Learning Center exists to prepare children for life and the beginning of their educational journey.  Our caring staff is passionate about investing into the futures of future leaders through curriculm centered around Christian values, qual...
Baltimore, MD 21218 | (443) 509-0572
Almost Family Childcare Center is a newly opened center with a capacity of 29 children located in East Baltimore. Services include part/full-time care, and drop in care. Our program offers a variety of different things. We have a sensory room where c...