Entrusting your child with one of the many available childcare centers or preschools is a difficult decision for a parent to make. There are over 122,016 providers nationwide, and you can search through all of them, here. Narrow down your options based upon your child's needs and your desires for what you want in one of the many child development centers. Feel free to use the Childcare Center Search box on the page to find the perfect child care solution for you!
If you need assistance in choosing among the childcare centers, preschools or child development centers, please read our article on Choosing a Quality Child Care Provider.
Paying for childcare can create another hurdle, but help is out there. Find out more information about covering the costs of preschool or early child care by reading both articles: Child Care Assistance Programs and Apply for Child Care Assistance.
Once you have found a childcare provider for your child, please leave feedback and reviews about the provider you sent your child to. This will help to either warn parents away from faulty facilities or to laud the praises of an exceptional preschool or child development center.
Latest Child Care Center Updates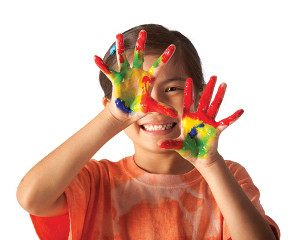 Laurel, MD 20707 | (301) 725-1009
This is a small daycare center our capacity is 10 children age 2/5, has been in business for 18 years.  Our goal is to learn have fun and make new friends.  We provid two healthy maels / two snacks each day.  For more information call Ms. Joyce 30...
Dagsboro, DE 19939 | (302) 732-3309
In conjunction with our Lighthouse Christian school, we enjoy a lively, exciting PreK-3 and PreK-4 program. We educate in a family atmosphere, developing a love for learning, with caring and qualified teachers. Our preschool is the next best thing to...
Baltimore, MD 21212 | (410) 433-3186
Safe, Fun, Developmentally Appropriate Educational Experience for children 6 weeks -12 years old. Instilling a love for family and a curiosity for learning. Empowering kids with an educational foundation, daily life skills, cultural awareness, commun...
The Plains, VA 20198 | (540) 253-5177
Grace Montessori School will open Fall 2019 for children 18 months - 6 years old. Our focus is nurturing the development of the whole child - academically, socially, emotionally and spiritually. Grace Montessori School's mission is to educate stud...
Jay, FL 32565 | (850) 918-4053
Daycare and Pre-K. Open 6am-6pm Monday thru Friday. Summer Program, also Child Care Food Program participant. ...
Portland, OR 97217 | (503) 954-2255
Portland's Waldorf-inspired child care centers where we practice the principals of attachment parenting, RIE and believe in the child's right to open-ended free play. Wow and Flutterville is State Certified child care, Lifeways based nursery program ...
Jacksonville, FL 32254 | (904) 240-1297
Welcome to Kids Unlimited, a quality, nonprofit Learning Center located in Northwest Jacksonville - a truly new, innovative and affordable concept in childcare and preschool education. We're conveniently located close to Paxon School for Advanced Stu...
Lennox, SD 57039 | (605) 647-5437
We provide childcare services for children 4 weeks up to 12 years of age. Each class provides a great learning program and small class sizes....