There are no child development centers in Randolph Center, VT. Below are some preschools and child care centers nearby. Simply click on the links below to learn more about childcare centers near Randolph Center that are dedicated to providing families with safe, quality childcare. You can also read reviews about various childcare providers to learn more about which is the right choice for your family. We always welcome comments and corrections, to better the browsing experience on our site.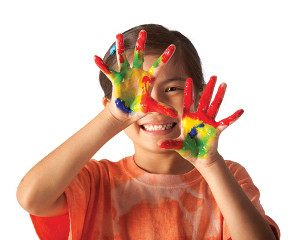 Randolph, VT 05061 | (802) 728-5332 | 0.7 mile away
I have operated a registered day care in my home since 1989. I received my Child Development Associate Certificate (CDA) in 2001 and continue to take classes to improve my knowledge in the child care field. I have a background in nursing. I recently ...
Randolph, VT 05060 | (802) 565-0942 | 1.9 miles away
7:30- Drop off, wash hands, communicate with parents about child's mood/needs of child 8:00-Diapers/potty, wash hands, Breakfast 8:30-Clean up, wash hands, play 10:00-diapers/bathroom, wash hands, snack, outside time/gross motor activities 11:00-wash ...
Randolph, VT 05060 | (802) 728-9555 | 2.7 miles away
The Gifford After School Program (ASP) provides a safe environment and strives to enhance the self-image of children, parents and program employees. We believe that children are the most important element of any group experience, and the program must ...
Randolph, VT 05060 | (802) 728-6732 | 2.7 miles away
Public preschool program for 3-5 year olds. Features art, music, physical education, library and an outdoor education program one day per week.
Randolph, VT 05060 | (802) 728-3797 | 2.7 miles away
Randolph Community Preschool believes that children learn best through active exploration in a fun and engaging environment. There is much emphasis on learning through play with teacher directed activities intermixed. We explore information with week ...
Randolph, VT 05060 | (802) 728-3701 | 3.3 miles away
School Street Montessori was first licensed in September 1981 and has the capacity for 12 children ages 3 through 12. School Street Montessori has a staff of three, each working 30 hours a week. Two rooms are set up for the children. One promotes fre ...
Randolph, VT 05060 | (802) 728-2411 | 3.3 miles away
Child care is available to Gifford employees only. Ours is a play based curriculum. Current research literature indicates that children learn best through this medium. We believe that play enhances and encourages acquisition of all types of learning ...
Randolph, VT 05060 | (802) 728-5033 | 4 miles away
Allowing each child to learn and grow as they can. I believe it is wonderful for a child to be with all ages.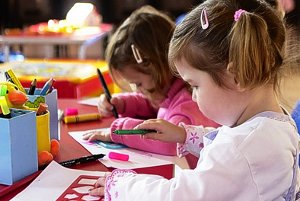 Randolph, VT 05060 | (802) 728-4233 | 4.2 miles away
Mugford, Karen is a Registered Home in Randolph VT, with a maximum capacity of 10 children. This child care center helps with children in the age range of Infant, Toddler, Preschool, School Age. The provider also participates in a subsidized child c ...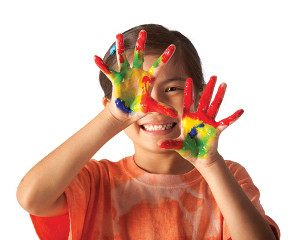 Bethel, VT 05032 | (802) 234-5459 | 5 miles away
As of 8/30/2019 has 1 full-time opening for age 15 months & up; 2 full-time openings for ages 2 and up & 3 afterschool openings. I do not take children under 13 months old into my care. Daily Schedule: 8:00-8:30 breakfast, then free play, 10:00-10:15 ...