Childcare Center
>>
Massachusetts Child Care Centers
>> Mansfield Childcare
Mansfield, MA Child Care Centers
Child development centers in Mansfield vary in size as well as in scope. While some offer progressive curriculums and the latest advancements for preschools, others are more intimate daycare centers that take a more relaxed approach to childcare. Whatever your priorities, finding the right daycare center for your child is important. We've made the seemingly overwhelming task easier by collecting basic information such as size, location, and licensing information for child development centers in Mansfield into a single location. Simply click on the links below to learn more about Mansfield childcare centers that are dedicated to providing families with safe, quality childcare. You can also read reviews about various childcare providers to learn more about which is the right choice for your family. We always welcome comments and corrections, to better the browsing experience on our site.
You may also want to check out 14 family child care providers and group home daycare in Mansfield Home Daycare.
| | |
| --- | --- |
| | |
Mansfield, MA 02048 | (508) 339-3545
Children Nurturing Center prepares children for future success by focusing on their individual needs. Children Nurturing Center stresses the comprehensive way of learning through daily experiences and by integrating this idea into all areas of their development, social interaction, personal growth, positive values and moral behavior. Our center aims at providing a warm, secure environment that promotes the fullest possible development of the whole child. Our goal is to prepare each individual to appreciate the richness of his or her life experiences. Our staff hopes to invoke the joy of learning through discovery. We partner with parents and families to help each child develop focus, the ability to concentrate, self-discipline, respect, dignity, self-confidence, and to understand freedom of choice by recognizing consequences of moral choices. We encourage independence combined with a sense of responsibility to a larger community, a love of service, an appreciation of order, a reverence for nature, and profound curiosity along with a sense of inquiry and wonder. The mission of Children Nurturing Center is to providing quality and affordable early childhood care in a culturally diverse environment ensuring a climate for individual growth, comfort and security. Our focus is to provide a stimulating environment to help each child develop his/her own skills according to individual capabilities. We strive to provide a wide range of hands on activities and educational experiences that promote each child's social/emotional, physical and cognitive development. Our nurturing environment aims at strengthening the bridge between your work and family by having a place that supports both. Children Nurturing Center offers a program that would help your child make a difference in learning. Our certified teachers are able to provide individualized instructions to meet the unique need and style of your child.
Mansfield, MA 02048 | (508) 337-8600
Welcome to KinderCare in Mansfield! We are a small-family oriented center where you'll feel like everybody knows your name!
Mansfield, MA 02048 | (508) 339-0528
Little Trails Learning Center provides exceptional care to children in Mansfield and the surrounding communities. We are open from 7:00 am to 6:00pm Monday through Friday. We offer care Monday through Friday in our infant, toddler, preschool, pre-k and kindergarten programs. In addition we offer before school care and wrap-around care for public kindergarten students. Students may be picked up and dropped off by the public school buses. Whether you need full time care or just a few days we can design a program to meet your needs. We offer a distinctive program that meets all of your child's developmental needs from age six weeks through kindergarten age. We have a state of the art facility, which includes a fenced in outdoor playground adjacent to the facility, security cameras and front door access cards. Our entire staff is fully licensed and certified by the Department of Early Education and Care. They are dedicated and committed to preparing your child for a lifetime of learning in a safe and nurturing environment.
Mansfield, MA 02048 | (508) 261-1515
The Barnyard School of Mansfield recognizes each child as an individual. Each child has his or her own unique personality, learning style, developmental pace and family background. The Barnyard School of Mansfield will respectfully provide educationally appropriate and creative experiences which are responsive to different learning styles. We foster challenging play which actively involves the child, enabling them to learn by doing. Children are encouraged to make choices, therefore allowing each to gain a feeling of empowerment. What the child experiences in child care will exert a profound effect on how he or she grows physically, socially, emotionally and intellectually as these are the formative years. Despite the high quality of our center, we emphasize that the primary responsibility for the child lies with the parent. The center does not replace the parent nor should it be thought of as a babysitting service. It is simply a combined effort of concerned adults to provide as healthy, safe and stimulating an atmosphere as possible, regarding the children placed in their care. We strive for open and respectful communication as well as involvement among parents, family members, and teaching staff. The Barnyard School of Mansfield respects each family regardless of race, religion, cultural heritage, political beliefs, national origin, marital status, sexual orientation or disablity. With this philosophy in mind, we welcome you to the Barnyard School of Mansfield.
Mansfield, MA 02048 | (508) 339-0512
Handprints Preschool is dedicated to providing children and their families with an enjoyable, nurturing preschool experience. We provide a happy environment of learning through play, where children are encouraged to explore, to learn, to question, to make choices, and to share. We offer diverse learning experiences to stimulate the child's creative and intellectual interests, as well as helping them to develop a healthy self-image and acquire independence. Our program is well balanced, providing early learning experiences of language arts, number concepts, music, arts, science, motor skills, and nutrition in everyday living skills. The exposure to these concepts through playful activities gives the children a good base in preparation for kindergarten.
Mansfield, MA 02048 | (508) 339-4667
At Hands-On Montessori School, we provide a foundation for personal and academic growth and success. We encourage students to become engaged and excited with their schoolwork through active learning. Students are encouraged to pursue studies in all areas of their spontaneous personal interest using hands-on "experiential" learning through concrete manipulative learning materials, experimental discovery, and group experiences. Hands-On Montessori School is committed to both high standards of individual academic achievement while at the same time respecting the child's human dignity and well being. Our school offers programs for families with children ages 18 months to 9 years old in a fully equipped, child centered Montessori environment. All classes from primary to Lower Elementary are guided by highly qualified Montessori trained lead teacher and assistants. We invite families to contact us to make an appointment to observe a class in session.
Mansfield, MA 02048 | (508) 339-4111
At MCC, we have always known and based our program on what "current research" bears out: that healthy cognitive, social and physical development depends on a child engaging in stimulating, challenging, physical activity in the early years. Our preschool environment is flexible and is designed to provide many daily opportunities for physical activity indoors and out. We read in inventive ways. The preschoolers might be in the gross motor room, navigating a tricky obstacle course, or playing dodge ball on a rainy afternoon. Outdoors, our spacious yards and great climbing structures provide the setting for a run and chase game, a relay race, a "power push" on the tire swing or a muddy sand sculpture contest!
Mansfield, MA 02048 | (508) 339-4111
35 years ago our Directors, each of whom was successful in related fields, chose to design and develop a learning environment for children that was unique. We worked to create an alternative to generic corporate child care chains by building a non-profit center in Mansfield, Massachusetts that was engaging indoors, spaciously natural outdoors, and child-nourishing throughout. We were committed to developing a rich curriculum that brought out the social, emotional, creative, intellectual, and physical capacities of each child. We have been fortunate to bring together a core of caring and highly motivated people who have helped us make our commitment become a reality. Explore our program here and now and come to visit our 2 1/2 acre campus at your leisure.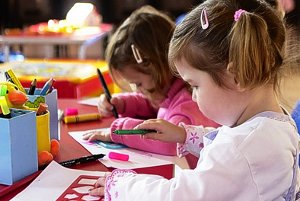 Mansfield, MA 02048 | (508) 339-3066
Play, learn, and grow in our School's Out program which offers a before-and-after-school experience with healthy, constructive enrichment activities. A nutritious snack is offered daily. We follow the eight core contents of the YMCA's School-Age Curriculum, which incorporates literacy, science, technology, health, wellness and fitness, arts and humanities, homework support, service learning, character development, and social competence and conflict resolution.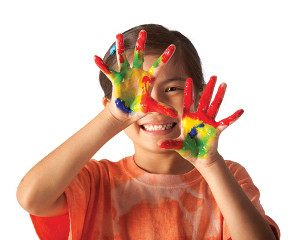 Mansfield, MA 02048 | (508) 339-0864
Smiles Day Nursery and Early Learning Center is a place where learning is based on trust, comfort and nurture while attending to individual needs of children. We provide care and education for children from 3 months to 5 years of age. Our age appropriate curriculum offers variety of routine based and fundamental activities for Infants, Toddlers and Preschoolers. We are committed to giving a strong foundation to each child's future.
Thank you for using ChildCareCenter.us. We are constantly enhancing our website to better service you. Please check back frequently for more updates. If you have any suggestions, please contact us. We appreciate your business and feedback very much.