With 2,120 preschools and child development centers operating in the state of Massachusetts, the right daycare option is waiting for you. Whether you prefer a larger preschool with an innovative early childhood curriculum or the cozy personalization of smaller daycare centers, there are Massachusetts childcare centers to fit every preference and budget. Check out the Quick Search box on the right hand side of the page in order to search for childcare providers by zip code or city/state. You can also click on your Massachusetts county and follow the links. You will be able to access information about scores of different childcare providers in your area, complete with reviews, business hours, a street view map, the age ranges the childcare providers service, the size of the service, and where the provider is located.
Latest updates to Massachusetts childcare center database: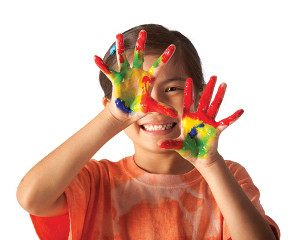 Brookline, MA 02446 | (617) 867-8687
TOP TOTS is Brookline's newest hybrid Learning Center. We offer a continuum of education and childcare for Toddlers, Pre-school and Pre-Kindergarten age students. Our educational and developmental activities will allow your son or daughter to express who they are, and to learn and grow in a relaxed, safe, secure, supportive, and open multi-cultural community. TOP TOTS Learning Center is located in the Washington Square neighborhood of Brookline. Our brand new facility at 1560 Beacon Street is set back from traffic, has a convenient loading area for easy drop-off/pick-up, and has enhanced security features such as controlled access doors and security cameras so you can have peace of mind while your child is with us.
East Bridgewater, MA 02333 | (508) 456-1191
Tiny Hands Enrichment Center in Dorchester has opened its second location. We are a smaller center so gives you more of that family oriented atmosphere. We provide Breakfast and snacks. We take children ages 6 weeks until they go to kindergarten. There is a beautiful indoor play area so when it rains the children can still get some energy out and have a change in scenary. Our hours of operration are 7:30 AM until 5:00 PM. Call today to set  up a tour of the facility. 
Malden, MA 02148 | (508) 954-3936
Greater Boston Early Academy is all about having fun while learning, which is why all of our instructors are certified in Early Education and Care (EEC). This has allowed us to develop a curriculum that explores other countries, teaches Christian values, and even teaches Spanish and Portuguese with our teachers who are fluent. Safety is always at the forefront of our activities. That's why our teachers are all trained in CPR and First Aid to ensure the safety of the children in our care. From six months to six years old, we are ready to help encourage your child's early development! Check out our programs to find the one that fits your family's needs.