There are no child development centers in Fort Leavenworth, KS. Below are some preschools and child care centers nearby. Simply click on the links below to learn more about childcare centers near Fort Leavenworth that are dedicated to providing families with safe, quality childcare. You can also read reviews about various childcare providers to learn more about which is the right choice for your family. We always welcome comments and corrections, to better the browsing experience on our site.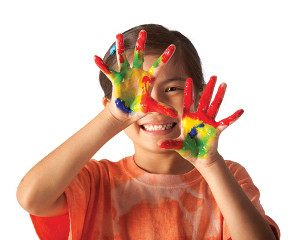 Leavenworth, KS 66048 | (913) 684-1570 | 1.9 miles away
Lawson Mission Statement: "The Lawson Community masters State of Kansas academic standards through engaged learning and collaboration assuring academic and personal growth for every child."
Leavenworth, KS 66048 | (913) 682-7422 | 2.2 miles away
Old King Cole Preschool and Day Care Inc is a Child Care Center in Leavenworth KS, with a maximum capacity of 30 children. The provider does not participate in a subsidized child care program.
Leavenworth, KS 66048 | (913) 651-5504 | 2.2 miles away
We want to welcome you to Tiny Tots Christian Child Care Center. We are a Christian operating business and we implement Christian Principles and Values that will help your child spiritually, socially, physically, and academically. Curriculum and Them ...
Leavenworth, KS 66048 | (913) 682-5553 | 2.2 miles away
We offer an extended care program licensed by the state, that complements our preschool program during the school day and offers older students before and after school care. Our extended care is designed to fit the needs of each individual family.
Leavenworth, KS 66048 | (913) 680-1060 | 2.3 miles away
We are a daycare located in Leavenworth, Ks. Open Monday through Friday 5am-8:30 pm. We love what we do and it shows...........come check us out!
Leavenworth, KS 66048 | (913) 682-3222 | 2.3 miles away
Our mission is to provide quality Christian education and care that nurtures the mind, the body and the spirit of each child; enabling them to feel secure in their world, loved for who they are, accepted and celebrated for their talents, gifts, perso ...
Leavenworth, KS 66048 | | 2.5 miles away
Xavier Catholic School and Xavier Catholic Preschool are pleased to offer an enriching extended care program for the convenience of our families. Our program consists of before and after school care for children in grades preschool-8.
Leavenworth, KS 66048 | (913) 684-1490 | 2.5 miles away
David Brewer Elementary was first built in 1956. The school was named after influential Leavenworth resident David J. Brewer. Mr. Brewer was a local lawyer and judge, and also served as superintendent of both the city and county school districts. In ...
Leavenworth, KS 66048 | (913) 682-6404 | 2.7 miles away
At the Women's Community Y Child Development Center, we look forward to getting to know your child. Our Leavenworth center is licensed for potty trained children from ages 2 ½ through 12, and is open from 6:30 a.m. to 5:45 p.m. Monday through Frid ...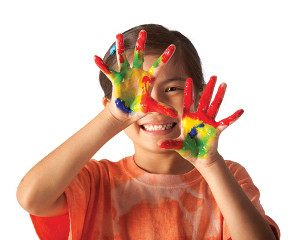 Leavenworth, KS 66048 | (913) 682-7771 | 2.9 miles away
Kingdom Academy is a Christian Center providing a safe environment where children can learn through experiences taught by a qualified staff. Our goal is to provide an environment where parents feel comfortable knowing their children are well cared fo ...