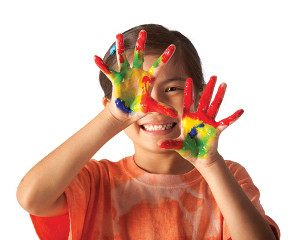 Wichita, KS 67214 | (316) 239-1000
You are cordially invited to come tour our hive at Bizzy Beez Daycare. We are not just a daycare but a home away from home. We pride ourselves on making sure that while in our care your little bee not only is well taken care of but flourishing mentally and physically. We look forward to seeing you until then have a Bee-U-Tiful Day.
Topeka, KS 66606 | (785) 232-0441
Building Blocks is a warm, enriching place thanks to our qualified and caring staff. Each staff member is trained, experienced and dedicated to caring for your child. All staff members meet our hiring standards in a variety of areas including educational qualifications, experience, positive attitude toward children, excellent references and physical stamina. The Kansas Child Care Licensing teacher-to-child ratios are maintained at all times Teacher-to-Child Ratios: Infants (6 weeks – 12 months) 1:3 Toddlers (12 months AND walking to 2 years) 1:5 Toddlers (2 – 3 years) 1:7 Pre-school (21/2 – to 4 years) 1:10 Pre-Kindergarten (4 – 5 years) 1:12 As a parent, you want to know that your kids are in safe hands at all times. At Stormont Vail Health, we want to help alleviate the stresses of your day by providing your child with the best responsive care possible. Building Blocks Child Care Center provides a nurturing environment that allows your child to grow and develop as an individual. Building Blocks is an enriching place thanks to our experienced staff dedicated to caring for your child. Building Blocks is open 6 a.m. – 6 p.m. Monday through Friday. We observe the following holidays: New Year's Day, Labor Day, Memorial Day, Thanksgiving and the day after, July 4th and Christmas Day. If the holiday falls on a Saturday, Building Blocks will be closed the preceding Friday. If the holiday falls on a Sunday, the center will be closed the following Monday. Building Blocks does not close because of inclement weather.