Childcare Center
>>
Wisconsin Child Care Centers
>> West Allis Childcare
West Allis, WI Child Care Centers
Child development centers in West Allis vary in size as well as in scope. While some offer progressive curriculums and the latest advancements for preschools, others are more intimate daycare centers that take a more relaxed approach to childcare. Whatever your priorities, finding the right daycare center for your child is important. We've made the seemingly overwhelming task easier by collecting basic information such as size, location, and licensing information for child development centers in West Allis into a single location. Simply click on the links below to learn more about West Allis childcare centers that are dedicated to providing families with safe, quality childcare. You can also read reviews about various childcare providers to learn more about which is the right choice for your family. We always welcome comments and corrections, to better the browsing experience on our site.
You may also want to check out 10 family child care providers and group home daycare in West Allis Home Daycare.
West Allis, WI 53214 | (414) 258-1756
Our commitment to our families is to provide a clean, warm, safe, and nurturing environment for each child. To treat all children and their families with respect and dignity.
West Allis, WI 53214 | (414) 212-8754
Little Starr's is a family child care home caring for no more than 8 children ranging in ages from 6 weeks old to 12 years old. This family child care home strives to provide a safe and fun environment for the children attending to learn and grow in. All activities will be developmentally appropriate for the ages and stages that each individual child is in. The program will facilitate the development of the children by observing and implementing a lesson plan that coincides to the development of all the children and their interests.
West Allis, WI 53219 | (414) 541-6426
We would like to start off by welcoming you and your family to our center. We know that there are a lot of other childcare centers here in the greater Milwaukee area but we want to thank you for choosing us to love, care, educate and nurture your child! Now we would like to take the time to tell you a little about us. We have been in business since February 2008. Our first location was located at76th/Becher. We out grew the center and relocated to 1627 S. 44 Street in July of 2011. We also have (2) other locations at 3343 North 35th Street and our newest location at 7330 West Lincoln Avenue that is currently open and accepting enrollment. The centers are owned and operated by Tangie Cokes with the support of her husband Michael Cokes. We believe that a child's first school experience is vitally important in shaping a child's approach and attitude toward learning. At Tangie's Just Like Mommy Childcare Center LLC, each child will have the opportunity to be a child. Each child will have the chance to gain self-esteem, confidence, independence and self-discipline at his/her own individual pace. Our program has been established to provide a safe, stable and nurturing environment with an academically appropriate education curriculum that prepares them to be successful! Our professional and caring staff will provide your child with an atmosphere where each individual will know they are special and loved. We see each child as a unique individual therefore by respecting and responding to each individual needs. Teachers create a developmentally appropriate learning environment that addresses the needs of your child at each developmental stage. We teach according to the belief that children are active learner, and learn best through play and hands on opportunities. Your child will be encouraged to play, discover participate, inquire, experiment,and interact with others. Families come to us for many reasons, but largely because they recognize that, we will treat their child, just like mommy!
West Allis, WI 53214 | (414) 510-2413
Mission: Empowering Milwaukee County residents with the resources to move beyond poverty.
West Allis, WI 53219 | (414) 546-0730
Finding the right place - and the right people - for your child's education and care is a big decision. To help your family with this choice we would love to have you meet our teachers, see our classrooms and learn more about our center and programs. I look forward to meeting your family and introducing you to ours.
West Allis, WI 53227 | (414) 545-0100
All About Learning was founded in 1991 by its owners, Corinne Thiesen and Tracy Aslin. Corinne graduated from UW- Stout with a degree in Child Development and Family Life. Tracy graduated from UWMadison with a degree in Early Childhood Education. Corinne and Tracy's desire to own and operate a child care center that would provide high-quality, educational care for children, was developed while working together for other child care providers. The first All About Learning, located in West Allis, was opened in 1991. It is still in operation today. In 1993, we opened our second center in Oconomowoc. Our third location opened in 1997 in Waukesha. Our fourth location is in Menomonee Falls, located right on Silver Spring. This center opened in the summer of 2000. We opened our Hartland center in October of 2000. In September 2003 we opened our 6th location on Main Street in Menomonee Falls. In June of 2005 we moved our West Allis center to a new location which is on 106th and Lincoln. In summer of 2007 we opened a brand new facility in Oconomowoc, which offers a huge indoor gym, Birthday party and training room. This new building also offers a high tech Hepa filter and UV system designed to collect 99.9% of airborne particles and allergens including dust mites, bacteria and attached viruses. In addition to this, we have installed in house video monitors and recorder in all classrooms for observation and training. As we are growing, we are continually finding that the need for quality childcare centers is expansive. All About Learning is a growing company dedicated to maintaining quality. We are consistently looking for ways to improve our services through new technology, higher education, and individualized care. Through the growth of this company we have learned to improve our facilities to better meet the needs of the children, families, staff and community. All of our centers operate under the strict guidelines of the National Accreditation Credentials (NAC) program requirements. To learn more about the Accreditation process and requirements visit the NAC website at: www.naccp.org All About Learning respects the parent's/guardian's role and influence in the care of their child/ren. We appreciate any input and information that you can share with us regarding your child and your expectations.
West Allis, WI 53219 | (414) 395-1794
First Class Child Care provides reliable child care services in the West Allis, WI area. We work with parents in order to accommodate their scheduling needs. We accept children aged 6 weeks to 12 years. Trust our team to provide utmost care and professional services at all times. Call or visit us today!
West Allis, WI 53214 | (414) 456-5419
MATC offers quality, reliable care to children of MATC students and staff/faculty and the community. Child care is available at all four campuses for children ages six weeks through 12 years, from early morning through late afternoon. The Child Care Centers offer a wide variety of learning experiences that encourage children's emotional, social, intellectual and physical development. All four centers have professional staff and modern facilities. Lunch and snacks are provided. Children must be enrolled in one of the centers on a regular basis, full- or part-time. Fees vary depending on the age of the child and whether regular services are provided full- or part-time. Rates are comparable to many other local child care centers. Fees are to be paid by cash, check, credit card, financial aid or agency sponsorship. MATC's Child Care Centers are licensed by the Wisconsin Department of Health and Family Services for Group Day Care. The teacher-to-student ratio meets or exceeds the state requirements. The centers are also accredited by the National Association for the Education of Young Children, which assures a high-quality child care program in a safe and nurturing environment.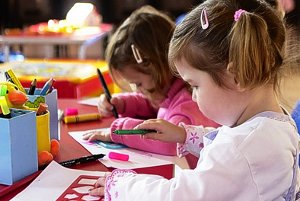 West Allis, WI 53227 | (414) 541-6332
Our experts designed our classrooms - and every activity and lesson - to help prepare your child for success in school and beyond. With designated learning centers such as dramatic play and blocks in every classroom, children have the opportunity for rich social play and child-initiated discovery. You'll also find that our classrooms feature a print-rich environment full of carefully selected materials, written charts and labels, and children's literature. By helping your child connect spoken words and print, we're helping develop early literacy and writing skills. Whether your child has first words or first grade on the horizon, we're excited to show you how everything in our center is designed for learning! Kimberly Ruger, Center Director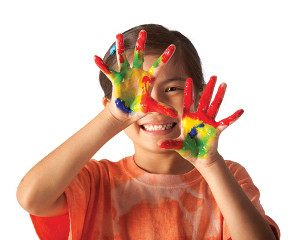 West Allis, WI 53219 | (414) 312-8065
Compassion For Children Llc is a Probationary Licensed Group Child Care in West Allis WI. It has maximum capacity of 45 children. The center accepts children ages of: 6 Week(s) - 14 Year(s).
West Allis, WI 53214 | (414) 604-4900
Psch 6213 W Lapham St is a Public School Board Child Care in West Allis WI.
West Allis, WI 53214 | (414) 774-1600
Star Academy Childcare is a Licensed Group Child Care in West Allis WI. It has maximum capacity of 30 children. The center accepts children ages of: 4 Week(s) - 12 Year(s).
West Allis, WI 53219 | (414) 847-1793
TANGIE'S JUST LIKE MOMMY CCC LLC II is a Licensed Group Child Care in WEST ALLIS WI. It has maximum capacity of 68 children. The center accepts children ages of: 4 Week(s) - 14 Year(s).
West Allis, WI 53214 | (414) 918-9010
Wa Community Child Care Llc 2 is a Licensed Group Child Care in West Allis WI. It has maximum capacity of 64 children. The center accepts children ages of: 6 Week(s) - 4 Year(s).
Thank you for using ChildCareCenter.us. We are constantly enhancing our website to better service you. Please check back frequently for more updates. If you have any suggestions, please contact us. We appreciate your business and feedback very much.