There are no child development centers in East Corinth, VT. Below are some preschools and child care centers nearby. Simply click on the links below to learn more about childcare centers near East Corinth that are dedicated to providing families with safe, quality childcare. You can also read reviews about various childcare providers to learn more about which is the right choice for your family. We always welcome comments and corrections, to better the browsing experience on our site.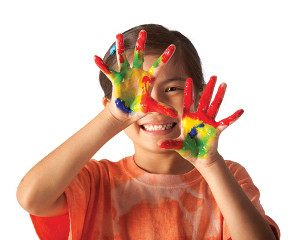 Bradford, VT 05033 | (802) 222-4077 | 6.5 miles away
Activities include: arts & crafts, circle time, daily outside play, dramatic play, regular daily routine, sand & water play, songs & musical activities and story time & literacy activities.
Bradford, VT 05033 | (802) 222-4077 | 6.5 miles away
The summer camp includes active outdoor play, field trips, arts & crafts, theme days for dress up and team sports.
Bradford, VT 05033 | (802) 222-4912 | 6.6 miles away
Watch Them Grow is a place for children to explore and learn in a safe, loving environment. We are a non-profit and licensed childcare facility who has 4 STARS and is working on our 5th STAR. We focus on safety, which promotes creativity and learning ...
Bradford, VT 05033 | (802) 222-5699 | 6.7 miles away
Typical Daily Schedule (Times are approximate & may vary depending on the day.) 7:00 - 9:00 Children arrive -- Free choice (blocks, kitchen, gears, cars, books, puzzles, etc.) 7-8:30 Breakfast (meal provided) 9-9:30 Transition Time/Circle Time 9:30 - ...
Bradford, VT 05033 | (802) 222-4077 | 6.7 miles away
Our afterschool program is an extension of the school day. We offer recess, a healthy snack and a reading block each day. Additionally, we have opportunities for crafts, games and plenty of outdoor activities.
Topsham, VT 05076 | (802) 439-9127 | 7.2 miles away
Arrival/Free play 6:15-7 Wash up/Breakfast 7-7:30 Calendar/Weather 7:30-8 Learning time (pre-K) 8-9 Breakfast/Snack and Story time 9-9:30 Katie Nap 9:30 Quiet time (independent reading, activity books) 9:30-10 AM Snack time 10-10:15 Story time 10:15- ...
Bradford, VT 05033 | (802) 222-9208 | 7.3 miles away
Valley Cooperative Preschool, Inc. is a licensed childcare & education provider that has served the community of Bradford, VT since 1987. It offers a comprehensive early childhood program in a warm & nurturing environment & provides age-appropriate a ...
Bradford, VT 05033 | (802) 222-4236 | 7.8 miles away
My Second Home does not provide care for children under 18 months old. We have 10 years specializing in play-based approach to learning. Play grows through stages as a stone wall-one stone at a time. As children absorb and add new learning their foun ...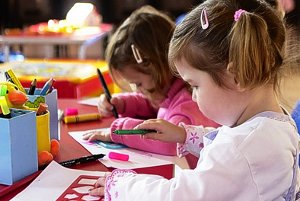 Newbury, VT 05051 | (802) 866-5040 | 8.1 miles away
At our center, you step into the wondrous world of young children where imagination and self expression flourish. Our teachers encourage children to use critical thinking and problem solving skills in their daily experiences. The classroom environmen ...
Newbury, VT 05051 | (802) 866-5621 | 8.1 miles away
Town of Newbury After School Program is a Afterschool Child Care Program - Licensed Provider in Newbury VT. The provider does not participate in a subsidized child care program.