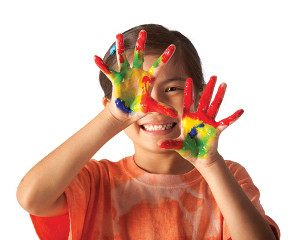 Chamberlain, SD 57325 | (605) 234-5588
Ohana Early Learning Center we believe in the value and uniqueness of each child we serve. Our childcare experience is designed to promote each child's own social, emotional, physical, and cognitive development. As caregivers and educators, our mission is to provide a safe, healthy, and appropriate learning environment, which fosters a child's natural desire to explore, discover, create, and become a lifelong learner.
Whitewood, SD 57793 | (605) 269-2104
We're excited to continue Whitewood Elementary's PreK class for the 2022-2023 school year. The PreK will be open to all four-year-old children who plan on attending Whitewood Elementary for kindergarten the following year.   To be eligible, the child must be four on or before 9/1/2022. On April 20th and April 21st of this school year, we will hold our PreK and Kindergarten screening. Please call and schedule an appointment for the screening to signal your interest in the program.   Notes about the program: Held on Tuesdays and Thursdays. ½ Day Option: 8:00 AM – 12:00 PM Full Day Option: 8:00 AM – 3:00 PM. Awarded by SASD's Preschools of Excellence program an Exemplary status. Instruction by a certified teacher. Robust literacy and math curriculum. Instructed in Physical Education and Music by our K-5th PE and Music Instructors. Students can use our breakfast/lunch program and qualify for free-and-reduced lunches.