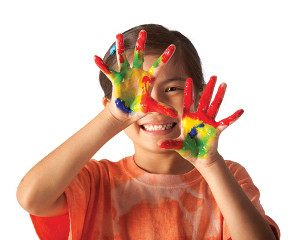 Pierre, SD 57501 | (605) 202-0477
In home daycare with comfortable play centered learning.
Aberdeen, SD 57401 | (712) 344-1654
Hello, my name is Bliss. I am a registered nurse and I have my CPR and first aid certifications. I have experience caring for children of all ages and have three children of my own. Bliss's Home Daycare is city licensed and is located in a safe and quiet neighborhood on 12th Avenue SE. I would love to provide a safe and fun environment for your littles during the day!
Rapid City, SD 57703 | (605) 413-5138
     Hello, my name is Roschelle Fischer. I am 26 years old, and have 10 years of experience in the Health Care Industry as a Certified Nurse Assistant. I have worked with the elderly and children as young as 3 years at various Nursing Homes, as well as the Sugical Hospital - my current employer. I am looking to transition into at-home Child Care, and am currently working toward achieving my license and becoming registered, so that i may accept anyone who may require subsidized assistance.       A little more about myself. I am married and have three wonderful children with my husband - Sihlas, 6 years; Teryn, 3 years; Torre, 3 months. I have been in Rapid City for the last 6 years, having lived in the Sioux Falls area for most of my life. I have been actively babysitting since i was a child, and have been a Nurse Assistant for the majority of my career. I would love the opportunity to assist you and your family with your child care needs. As a working mother, i am well aware just how hard i can be to find a quality caregiver for your children. I am hoping to fill this position for you. I am currently open, and willing to accept up to 6 children - ages 4 weeks to 5 years old. My hours would be 5 AM to 6 PM, Monday - Friday, unless we make other arrangements. You can contact me anytime at the number that i have listed and i would be happy to speak with you. Thank You!