With 1,714 preschools and child development centers operating in the state of South Carolina, the right daycare option is waiting for you. Whether you prefer a larger preschool with an innovative early childhood curriculum or the cozy personalization of smaller daycare centers, there are South Carolina childcare centers to fit every preference and budget. Check out the Quick Search box on the right hand side of the page in order to search for childcare providers by zip code or city/state. You can also click on your county and follow the links. You will be able to access information about scores of different childcare providers in your area, complete with reviews, business hours, a street view map, the age ranges the childcare providers service, the size of the service, and where the provider is located.
Latest updates to South Carolina childcare center database: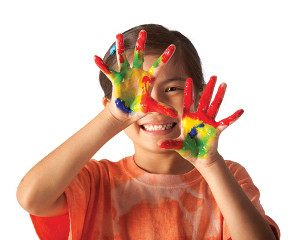 Mount Pleasant, SC 29466 | (843) 936-3099
Children's Discovery Center was founded on a mission to cultivate and nurture young minds through the unique Reggio Emilia educational philosophy. Recognized around the world, this inquiry-based approach invites children to explore concepts by investigating, creating and collaboratively solving problems as a group. The teacher and children work together to design projects that encourage growth in physical, emotional, creative and intellectual development. The teacher facilitates higher level thinking with the child, and acts as a resource and guide of learning in the classroom.
Anderson, SC 29625 | (864) 772-3266
Our goal is to ignite passion for learning, and prepare your child for success in school and in life. Everything we do focuses on the development of your child – from literacy, math, science, and social studies to social-emotional and physical development.
Camden, SC 29020 | (803) 272-0879
With our learning approach, we provide meaningful learning experiences for children beginning at 6 weeks of age. The curriculum in our classrooms for infants, toddlers, preschool, kindergarten and after-school not only inspire a love of learning but also empower children's potential preparing them for a life full of success. We are independently owned and operated. At CKA we believe that partnering with our parents creates an environment for the children to build a firm foundation for learning and life. We create a space that lets children have fun while nurturing their curious minds, growing strong and healthy bodies, and friendships that will last a lifetime. ​Our Mission: To create a brighter future for our children. 1 Corinthians 16:14 ​Our Vision: To deliver top notch education and care for children and families in Camden. For details of our program, enrollment or to be put on our wait list, please visit us on our website - www.camdenkidsacademy.com