Find Preschools and Child Care Centers in North Carolina
With 4,418 preschools and child development centers operating in the state of North Carolina, the right daycare option is waiting for you. Whether you prefer a larger preschool with an innovative early childhood curriculum or the cozy personalization of smaller daycare centers, there are North Carolina childcare centers to fit every preference and budget. Check out the Quick Search box on the right hand side of the page in order to search for childcare providers by zip code or city/state. You can also click on your North Carolina county and follow the links. You will be able to access information about scores of different childcare providers in your area, complete with reviews, business hours, a street view map, the age ranges the childcare providers service, the size of the service, and where the provider is located.
Childcare Center Search
If you're looking for a family day care provider in North Carolina, click on North Carolina Home Daycare.
Latest updates to North Carolina childcare center database: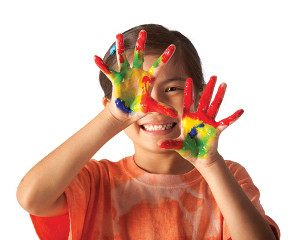 Greensboro, NC 27407 | (336) 763-3022
ABC Daycare Center is a four star childcare center providing full time care for children six weeks to 12 years, first and second shift. We have served the community first at 608 Merrit Drive and now currently operating at 606 Merritt Dr. Greensboro, NC. for a total of 22yrs. 
Durham, NC 27705 | (984) 439-1689
The Playhouse Early Academy is an early childhood development center geared for ages 3-5yrs old.  The Playhouse provides a high quality learning center that offers a stimulating and engaging environment where children can develop socially-emotionally, physically, and cognitively.