With 1,138 preschools and child development centers operating in the state of Nebraska, the right daycare option is waiting for you. Whether you prefer a larger preschool with an innovative early childhood curriculum or the cozy personalization of smaller daycare centers, there are Nebraska childcare centers to fit every preference and budget. Check out the Quick Search box on the right hand side of the page in order to search for childcare providers by zip code or city/state. You can also click on your county and follow the links. You will be able to access information about scores of different childcare providers in your area, complete with reviews, business hours, a street view map, the age ranges the childcare providers service, the size of the service, and where the provider is located.
Latest updates to Nebraska childcare center database: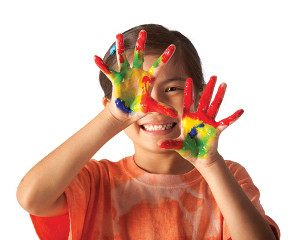 Holdrege, NE 68949 | (308) 991-3227
Experience: Home II Day Care 2001 to 2010, expanded to day care center (Little Learner Children's Academy) 2010. State Licensed, Food Program, Fire Alarm System, Underground storm shelter. Individual rooms: Infant room 6 wks to 18 months, Toddler room 18 months to 3 years, Preschool room 3 years to 5 years, School Age room. Staffing: 7 to 8 on staff daily. School pickup and drop off for Holdrege Public Schools
Columbus, NE 68601 | (402) 562-8400
MISSION STATEMENT At Little Messengers, Inc. we are committed to providing a secure, positive and loving Christian environment for children ages 6 weeks to 12 years. Our programs and activities are based on meeting the spiritual, physical, social, mental and emotional needs of the children under our care.
Omaha, NE 68106 | (402) 315-3359
Klassy Kidz Corner is a diverse child care center. We offer physical, motor, emotional, social, language and cognitive development to every child, and we have a strong pre-school curriculum that will have your child prepared for their first days of school. We are master's in learning through play & education. All staff members are CPR Certified & receive annual training to help adhere with teaching standards and safety regulations as established by the official sources. Our staff has patience, flexibility and love for children, with strong communication and time management skills.