With more than 2,107 Nebraska home daycare providers, family childcare options in Nebraska are extensive. We understand that your family's personal needs and budgets are crucial when selecting the right home childcare, and we've made the task easier by compiling information about Nebraska home daycare options into a single site and arranging them by county and then alphabetically by facility. To search for providers, make sure to use the Quick Search box to help you locate childcare providers by city or zip code.
Latest updates to Nebraska home daycare database: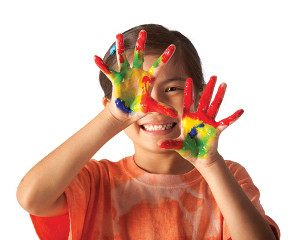 Alda, NE 68810 | (308) 390-4539
Hello! My name is Chelsie Kindall. I am licensed in home provider located in Alda, NE accepting children ages 6 weeks to 12 years. Hours are 5:00am-5:30pm Mon-Fri. I offer a unique space designed solely for the comfort and safety of children in my care. Please don't hesitate to contact me for availability!
Adams, NE 68301 | (402) 601-1356
Hi!  My name is Sandie and I'm the owner/provider at Sandie's Sweeties Licensed In-home Daycare!  My daycare is run on my hobby farm 7 miles South of Firth, Nebraska.  We have many animals on the farm and enjoy daily nature walks on my 5.5 acres.  We have fun walking bridges over the creek and enjoy eating  lunch under the old cottonwood tree in the Summer.  During the summer we also take many field trips (to the Firth Splash Pad, the Zoo, museums, etc.).  It is a small in-home daycare with a capacity of 10 children.  The local school offers transportation too and from preschool for the little ones.  If you're looking for a daycare that is based in nature, CPR & First Aid Certified and is set in a loving in home setting, look no further!  Contact me today to set up an interview for my fall openings or join the wait list for summer!  I can't wait to talk to you :)
Omaha, NE 68135 | (402) 819-4720
Licensed in home daycare located in Millard West area. CPR and first aid certified.