With 934 preschools and child development centers operating in the state of Maine, the right daycare option is waiting for you. Whether you prefer a larger preschool with an innovative early childhood curriculum or the cozy personalization of smaller daycare centers, there are Maine childcare centers to fit every preference and budget. Check out the Quick Search box on the right hand side of the page in order to search for childcare providers by zip code or city/state. You can also click on your county and follow the links. You will be able to access information about scores of different childcare providers in your area, complete with reviews, business hours, a street view map, the age ranges the childcare providers service, the size of the service, and where the provider is located.
Latest updates to Maine childcare center database: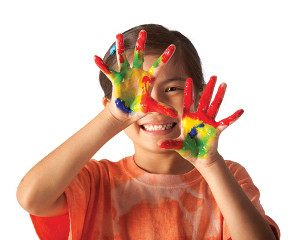 Colombia, ME 04623 | (207) 483-4638
We are located in beautiful columbia Maine, offering a wide variety of care from infants to school age. We offer preschool teaching life and independence skills. We also participate in the early Maine learning guidelines and are currently at level 3 for quality for me
Topsham, ME 04086 | (207) 721-7315
SweetPeaz Preschool offers a warm and nurturing environment where children develop physically, socially, emotionally, and cognitively. At SweetPeaz, we pride ourselves in creating a curriculum that provides both age appropriate and individually appropriate activities. We have a low student to teacher ratio( 12:2) allowing for quality care and interaction with each child. Children have numerous opportunities to be actively engaged in the learning process through the use of carefully selected materials, equipment and activities. The teachers play a supportive role in creating an environment in which all children feel welcome, successful, and safe.
Lewiston, ME 04240 | (207) 241-2403
Tiny Town Child Care's Mission is to provide affordable daycare to diverse families within the L/A community and surrounding areas. We provide a wide range of age-appropriate learning opportunities for children from 6 weeks to 12 years of age to develop and grow intellectually, socially, and emotionally, while also learning the physical skills necessary for a day-to-day life.