With 1,474 preschools and child development centers operating in the state of Louisiana, the right daycare option is waiting for you. Whether you prefer a larger preschool with an innovative early childhood curriculum or the cozy personalization of smaller daycare centers, there are Louisiana childcare centers to fit every preference and budget. Check out the Quick Search box on the right hand side of the page in order to search for childcare providers by zip code or city/state. You can also click on your county and follow the links. You will be able to access information about scores of different childcare providers in your area, complete with reviews, business hours, a street view map, the age ranges the childcare providers service, the size of the service, and where the provider is located.
Latest updates to Louisiana childcare center database: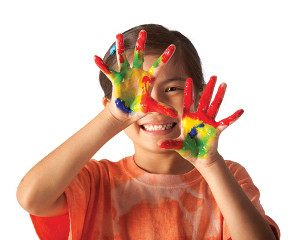 Covington, LA 70433 | (985) 892-9667
Trying to find info on My day care to send my baby too. Looking for Mon- Fri and that feeds her breakfast lunch and snack. I want to MKw sure its a d God daycare and they will,Take care of my baby
Natchitoches, LA 71457 | (318) 357-0582
We offer a loving,educational enviroment. Each child is provided with indiviual attention from an educated and loving teacher. We strive to make your chid feel at home when they are with us. Parents are always welcome to visit and join in with us a tall times. 
Slidell, LA 70460 | (985) 707-1492
Little Prince & Princess Academy provides a safe, nurturing, and learning environment. We strive to make a comfortable home away from home. We are partnered with the St Tammany Parish Early Childhood Program and adhere to Louisiana Department of Education. We accept ages 6 weeks to 12 years of age and Child Care Assistance.