With 1,655 preschools and child development centers operating in the state of Iowa, the right daycare option is waiting for you. Whether you prefer a larger preschool with an innovative early childhood curriculum or the cozy personalization of smaller daycare centers, there are Iowa childcare centers to fit every preference and budget. Check out the Quick Search box on the right hand side of the page in order to search for childcare providers by zip code or city/state. You can also click on your Iowa county and follow the links. You will be able to access information about scores of different childcare providers in your area, complete with reviews, business hours, a street view map, the age ranges the childcare providers service, the size of the service, and where the provider is located.
Latest updates to Iowa childcare center database: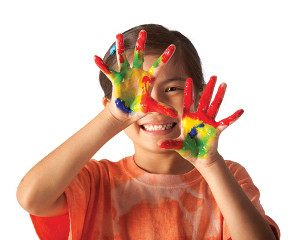 Ames, IA 50010 | (515) 206-9068
Our vision is to see FLC create a high-quality educational environment for the young children of our community at an affordable price. By standing as a non-profit incorporation, we are able to direct all of our funds toward creating this environment! FLC will work with families and the Iowa Childcare Assistance Program to make care as affordable as possible.
Davenport, IA 52804 | (563) 214-5341
 Absolutely, Positively, Kids (APK) Early Learning Center. Is proud to serve the community. We provide high quality education in a safe, warm, nurturing environment. Our staff are creative, knowledgeable individuals. Our school offers dynamic cultural arts programs throughout the year.It is our hope that your child's APK experience will be as rewarding to you and your family as it has been for countless other families.  
Waukee, IA 50263 | (515) 800-0029
For over a decade, thousands of families across Minnesota have trusted our fun, educational, high-quality, and affordable child care. Visit nccinfo.com to find out more!