With 1,566 preschools and child development centers operating in the state of Iowa, the right daycare option is waiting for you. Whether you prefer a larger preschool with an innovative early childhood curriculum or the cozy personalization of smaller daycare centers, there are Iowa childcare centers to fit every preference and budget. Check out the Quick Search box on the right hand side of the page in order to search for childcare providers by zip code or city/state. You can also click on your county and follow the links. You will be able to access information about scores of different childcare providers in your area, complete with reviews, business hours, a street view map, the age ranges the childcare providers service, the size of the service, and where the provider is located.
Latest updates to Iowa childcare center database: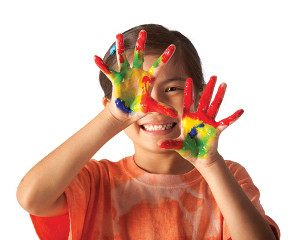 Adel, IA 50003 | (515) 490-3878
Brick Street Kids Preschool is a new preschool to the Adel area. We are a Christian preschool that focuses on pre-kindergarten skills. Our classes meet on Monday, Wednesday and Friday 8:30-11:30 A.M. or 12:00-3:00 P.M. for 4 year olds. Our 3 year old class meets on Tuesday and Thursday 8:30-11:00 A.M.
Bussey, IA 50044 | (641) 218-0156
We serve children before/after school, part-time, drop-in, and all day. Enrollment is for children 2-8 years old. We offer activities, fun, and new experiences that are age appropriate for each child. We teach and prepare young children for the transition into preschool or kindergarten. We do activities from themes, read, and explore many things throughout the year.
Muscatine, IA 52761 | (563) 263-0957
Happy Time is dedicated to fostering an environment filled with developmental learning and exploration activities such as: Circle Time, Arts and Crafts, Singing, Dancing, Instruments, Dress up, Free Play, Weekly Themes. Our fenced outdoor play space is a beautiful shaded space where children can safely and freely explore the outdoors.  Our Parents will enjoy: An open door policy, Peace of Mind in our secure facility, and Real Time Child Reports via a parent app that can be loaded on your phone, tablet, or computer.  Our preschool is located just a few steps away from the child care center so your 3 and 4 year old children will not require transportation to and from preschool.   Happy Time Preschool is a partnership with the Muscatine Community School district. * Tuition-free classes for 4-year-olds. (Your child must be 4 by September 15). * Funding is provided through the Iowa Statewide Voluntary Preschool Program (SWVPP). Happy Time has a one-time registration fee. * Each 4-year-old program offers a quality education that: " is accredited through the Iowa Quality Preschool Program Standards (IQPPS) or the National Association for the Education of Young Children (NAEYC). " uses a research-based curriculum that aligns with the Iowa Early Learning Standards. " has a state-certified early childhood teacher. * 3-year-old programming is available (must be potty trained). " 3-year-old programming is not currently state-funded so a monthly tuition is charged; however, scholarship opportunities are readily available through Early Childhood Iowa. Please ask about these opportunities when registering your child.