With 1,697 preschools and child development centers operating in the state of Arkansas, the right daycare option is waiting for you. Whether you prefer a larger preschool with an innovative early childhood curriculum or the cozy personalization of smaller daycare centers, there are Arkansas childcare centers to fit every preference and budget. Check out the Quick Search box on the right hand side of the page in order to search for childcare providers by zip code or city/state. You can also click on your county and follow the links. You will be able to access information about scores of different childcare providers in your area, complete with reviews, business hours, a street view map, the age ranges the childcare providers service, the size of the service, and where the provider is located.
Latest updates to Arkansas childcare center database: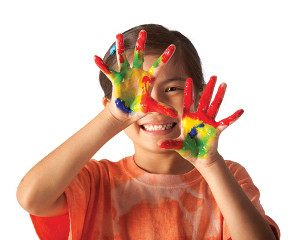 Whitehall, AR 71602 | (870) 247-6177
We provide a quality childcare center for ages 6 weeks-13yrs old Our daycare stand behind our name 100%.For each child at ABC Learning Academy we will go that extra mile,if you want a quality center this is the place to be each and every child is a part of our family "Our Moto No Child Left Behind"
Pine Bluff, AR 71601 | (870) 663-0953
we provide quality childcare for children ages 6 weeks - 5 years old. We take great pride in the care that we provide and we are very proud to say that every person who walks into our center each and every day, our children, parents, family members, teachers and directors- are all a part of a community- a family- the "Kiddie Kastle Family", Where each and every member is a very important ingredient that works together for one purpose…"To Enrich the Life of a Child"
Sherwood, AR 72120 | (501) 864-7284
We offer programs for children ages 6 weeks to 12 years. We offer a summer program for school age children and are looking at having a before and after school program with pick up/drop off this fall.