With 1,696 preschools and child development centers operating in the state of Arkansas, the right daycare option is waiting for you. Whether you prefer a larger preschool with an innovative early childhood curriculum or the cozy personalization of smaller daycare centers, there are Arkansas childcare centers to fit every preference and budget. Check out the Quick Search box on the right hand side of the page in order to search for childcare providers by zip code or city/state. You can also click on your county and follow the links. You will be able to access information about scores of different childcare providers in your area, complete with reviews, business hours, a street view map, the age ranges the childcare providers service, the size of the service, and where the provider is located.
Latest updates to Arkansas childcare center database: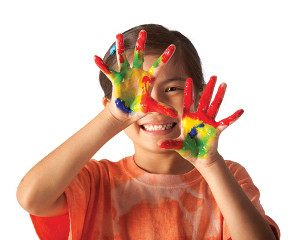 Rogers, AR 72758 | (479) 208-5055
Cadence Academy Preschool - Prepare to Thrive. Come visit our brand new Cadence Academy Preschool location in Rogers, Arkansas and discover how we prepare your children to thrive. Now accepting enrollments for children 6 weeks through 12 years old.
Fayetteville, AR 72703 | (479) 262-0970
The Goddard School uses the most current, academically endorsed methods to ensure that children have fun while learning the skills they need for long-term success in school and in life. Our talented teachers also collaborate with parents to nurture children into respectful, confident and joyful learners.
Pea Ridge, AR 72751 | (479) 451-0885
We offer childcare from 6 weeks to kindergarten. We also offer before and after school, and a summer camp program for children up to 12 years of age. We provide 3 meals a day. All teachers are CPR and first aid certified.