With more than 557 Arkansas home daycare providers, family childcare options in Arkansas are extensive. We understand that your family's personal needs and budgets are crucial when selecting the right home childcare, and we've made the task easier by compiling information about Arkansas home daycare options into a single site and arranging them by county and then alphabetically by facility. To search for providers, make sure to use the Quick Search box to help you locate childcare providers by city or zip code.
Latest updates to Arkansas home daycare database: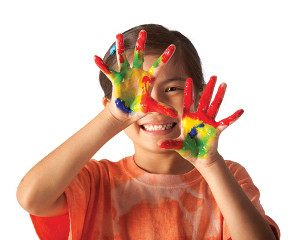 Hot Springs, AR 71901 | (501) 538-6711
I am a homeschooling mother of three (13, 12, 10) wanting to welcome in families needing childcare. I am CPR certified and have daycare experience. I currently have space for 3 full time children and 2 before/after school or part time children. Rates: $100/week $20.00/day (4+hours) $5.00/hour (1-4 hours) $10.00/15min after 5:30pm (unless prior arrangements have been made) Hours: 7:00am - 5:30pm Ages: 0-12
Fort Smith, AR 72904 | (479) 755-6865
Hello, My name is Shanee West founder of Cutie Pies Childcare & Preschool. We are one of a kind with uniqueness. We work for the parents and children. We strive to help our clients worry less. We are different from our competitors because we offer care during non-traditional hours. Please feel free to stop by and take a tour.
Cabot, AR 72023 | (501) 286-2049
Hi my name is Brittany Brenneman, I will start off by saying I am not licensed. I'm only looking for two children to watch during the week Monday thru Friday preferably that hours basic business hours. I will provide food and also have snacks and things like that I'm only charging a fee of 20to 25 dollars a day. I have two daughters one is a 5 year old and the other is a year. My five-year-old does to go to school so she won't be here during the day. Also I keep a very clean home and you are more than welcome to come look around before you let your child stay just so that way you're comfortable. If you have any questions and are interested please give me a call thank you.