With 2,350 preschools and child development centers operating in the state of Arizona, the right daycare option is waiting for you. Whether you prefer a larger preschool with an innovative early childhood curriculum or the cozy personalization of smaller daycare centers, there are Arizona childcare centers to fit every preference and budget. Check out the Quick Search box on the right hand side of the page in order to search for childcare providers by zip code or city/state. You can also click on your Arizona county and follow the links. You will be able to access information about scores of different childcare providers in your area, complete with reviews, business hours, a street view map, the age ranges the childcare providers service, the size of the service, and where the provider is located.
Latest updates to Arizona childcare center database: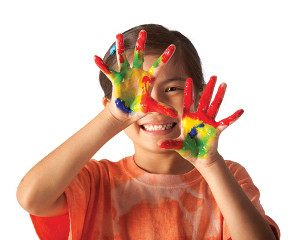 Tucson, AZ 85711 | (520) 260-8492
Welcome to Sweet P's Pre-K! We are DES approved and accept children 1-12 years old Here is just a taste-treat of what our clients get when they enroll at Sweet P's: Directors with 20+ years of experience and an owner with 20 years of experience at K-8 Instruction at the Gifted Level Art, Music and Fitness Integration DES Approved  and Private Pay Background, Fingerprint Clearance, First Aid and CPR for ALL Staff Play, Play, Play in Our Amazing Tree Shaded Playground Daily Text, Picture, and Video
Tucson, AZ 85741 | (520) 260-8492
Green Fields Preschool in the Flowing Wells and Oro Valley area is open! We offer reasonable rates and a rich education. Our program provides an accelerated curriculum integrated with arts, physical activity, dance, and gardening! We teach ALL children because every child starts at their level and moves at their pace. Green Fields Preschool is on the ALL Green Fields K-12 Private School campus. Green Fields is a non-profit private school. You will have the opportunity to experience a private school education. We have DES, full, and part time schedules. If you are interested in a rich program that is affordable please call and set up a tour!
Tolleson, AZ 85353 | (480) 454-8645
Go Beyond Daycare. Our Programs Prepare Each Child for School and the Future. Enroll Now. We Prepare Children for Elementary School, While Keeping Them Safe & Healthy. Enroll Now. Rigorous Health Protocols. Infants to School Age. Virtual Tours Available.