With more than 292 Arizona home daycare providers, family childcare options in Arizona are extensive. We understand that your family's personal needs and budgets are crucial when selecting the right home childcare, and we've made the task easier by compiling information about Arizona home daycare options into a single site and arranging them by county and then alphabetically by facility. To search for providers, make sure to use the Quick Search box to help you locate childcare providers by city or zip code.
Latest updates to Arizona home daycare database: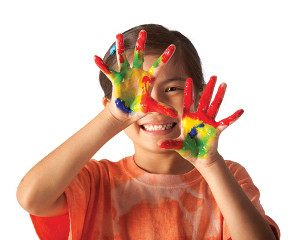 Surprise, AZ 85379 | (209) 474-3971
Welcome to Amber's Bizzy Beez Daycare! I'm a licensed childcare provider. I am certified in infant/ child CPR & 1st Aid, Health & Safety, as well as fingerprints and background check. I do have 3 children of my own and my youngest is 14. Spots are filling up. Give me a call to meet & reserve your child's spot!
Waddell, AZ 85355 | (623) 246-9969
In home half day preschool program enrolling for the 2020/2021 school year. We offer morning and afternoon classes 2 or 4 days a week. Serving children 3-6 years of age. Please check out our website for more information. Give us a call to schedule your tour today! We look forward to hearing from you and answering any questions you might have. Blessings, Danise
Chandler, AZ 85249 | (480) 785-6817
Hi, I'm Terrie and I've been working with kids since I was 13.  I was a director at a center, but have had my own home daycare for the last 25 years.  The age range is from infant to school age.   I keep my daycare small so I can spend the necessary one on one time with each child.  The kids have fun while learning.  We do many crafts and spend a lot of time outdoors when its not too hot.  There are actually 6 different parks we can walk to. Each day is structured and my rate includes breakfast, lunch and snack.  I absolutely love what I do and couldn't imagine not working with kids.