There are no child development centers in New Marshfield, OH. Below are some preschools and child care centers nearby. Simply click on the links below to learn more about childcare centers near New Marshfield that are dedicated to providing families with safe, quality childcare. You can also read reviews about various childcare providers to learn more about which is the right choice for your family. We always welcome comments and corrections, to better the browsing experience on our site.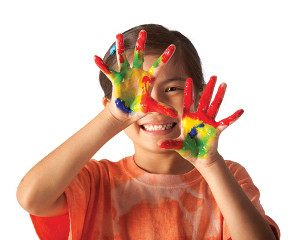 Athens, OH 45701 | (740) 593-1819 | 1.2 miles away
The Child Development Center at Ohio University opened in September 1972. It is the early childhood laboratory within the Gladys W. and David H. Patton College of Education and Human Services.
Athens, OH 45701 | (740) 593-5700 | 4.2 miles away
The mission of Stages Early Learning Center is to provide safe, affordable, high quality child care for the Athens community. Stages Early Learning Center provides a cognitively based program for infants through school age children. We provide a home ...
Athens, OH 45701 | (740) 594-3539 | 4.3 miles away
Pre-school is an integrated program serving children three and four years of age. Children in Athens and surrounding counties with identified developmental disabilities and typically developing peers are both enrolled in the program.
Athens, OH 45701 | (740) 594-6404 | 4.4 miles away
The Athens Church of Christ Preschool operates under a progressive Christ-centered approach to learning for preschool children. We believe in a child-centered, teacher-facilitated philosophy to teaching and learning. Research shows that children lear ...
The Plains, OH 45780 | (740) 797-4572 | 5.3 miles away
The Athens City School District seeks to be a premier PreK-12 academic institution helping each student become an inquisitive, civically-engaged adult equipped to build a better future in a rapidly changing world.
The Plains, OH 45780 | (740) 797-3150 | 5.4 miles away
By the grace of God, the Mission of the Kid's Place Before and After School program is to provide a loving and safe Christian environment for elementary school age children whereby they can have their spiritual, intellectual, social, emotional, and p ...
The Plains, OH 45780 | (740) 797-8969 | 5.5 miles away
74 SOUTH is a Licensed Child Care Center in THE PLAINS OH. The provider also participates in a subsidized child care program.
Athens, OH 45701 | (740) 592-3744 | 5.5 miles away
The philosophy of Nova Learning Center is based on the most current knowledge of child development and family life. We believe each child is a unique individual with personal characteristics and behaviors which influence the child's development. The ...
Albany, OH 45710 | (740) 698-4386 | 5.8 miles away
Licensed by the State of Ohio contracted by Athens County Jobs and Family Services Open during the school year (mid August through the end of May) First Friends Preschool offers; loving and highly trained staff members to care for your child a leage ...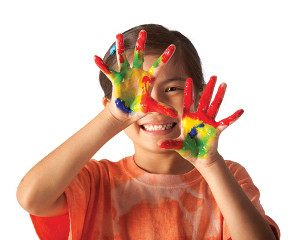 Athens, OH 45701 | (917) 733-0081 | 5.8 miles away
It is our goal to provide a learning environment for our students that promotes both academic and social growth throughout the year. Our highly-qualified, caring teachers and support staff are dedicated to student-centered programs that promote acade ...