Childcare Center
>>
Massachusetts Child Care Centers
>> Amherst Childcare
Amherst, MA Child Care Centers
Child development centers in Amherst vary in size as well as in scope. While some offer progressive curriculums and the latest advancements for preschools, others are more intimate daycare centers that take a more relaxed approach to childcare. Whatever your priorities, finding the right daycare center for your child is important. We've made the seemingly overwhelming task easier by collecting basic information such as size, location, and licensing information for child development centers in Amherst into a single location. Simply click on the links below to learn more about Amherst childcare centers that are dedicated to providing families with safe, quality childcare. You can also read reviews about various childcare providers to learn more about which is the right choice for your family. We always welcome comments and corrections, to better the browsing experience on our site.
You may also want to check out 13 family child care providers and group home daycare in Amherst Home Daycare.
| | |
| --- | --- |
| | |
Amherst, MA 01002 | (413) 256-0013
All About Learning, LLC has been in operation for over 26 years. Our staff is experienced and our policies have grown over the years to ensure that all children are successful. We are a caring experienced center that has worked with many personalities. Our success record and our reputation are well established. Our admission interview is very detailed. We give you all the information necessary for you to decide whether we are the center for your family. We believe that you should be aware of all our policies prior to enrollment. AAL staff are trained to become a part of your child's support system in order to learn what makes each child succeed. Our teachers' are certified by the Department of Early Education and Care. Our flexible schedule ensures that each child is learning as well as content. Individualized attention means knowing your child's wants and needs which allows us to give every child a successful first encounter in a school setting. No child is ever alone with one staff member. Our NO OPPORTUNITY POLICY means that there are no negative touching issues at our center. Imagine feeling secure as you work knowing your child is safe in all ways in our care! We service infant,toddler and pre school age children with academics through play as an integral part of our curriculum. Weekly Progress Reports monitor the growth and development of all students as well as give us our goal for each child! In other words NO child is left behind and all succeed!
Amherst, MA 01002 | (413) 253-3101
Amherst Montessori School opened its doors to the community in September 1970. It opened with a single classroom for 15 children, ages 3-5 years, and was housed in the basement of an historic church that is now the Jewish Community of Amherst. In 1977, AMS moved to rented space at South Congregational Church on South East Street in Amherst. In 1981, in response to demand from the community, it added a second classroom at this location. Programs grew to be full school day (8 AM-3 PM), with before- and after-care options for working families. In 1984, with the guidance and support of many families and local businesspeople, Amherst Montessori School purchased 2.2 acres at 27 Pomeroy Lane in South Amherst and constructed its first permanent home, a 3,000 square foot facility housing two classrooms for children ages 3-5 (Children's Houses). The school opened its doors at this location in September 1986. From 1986-1995, the school was located entirely at this location. In 1995, it leased additional space at South Congregational Church, then St. Brigid's Church, and added a third Children's House (ages 3-5 years) and an Elementary Program. It added a Toddler Program in 1998, and then moved all annexed programs to Immanuel Lutheran Church in 1999. PeaceDayCelebrationIn September 2004, Amherst Montessori School left the annex location at Immanuel Lutheran Church, and leased space at 7 Pomeroy Lane, two lots away from its Main Campus at 27 Pomeroy Lane. It relocated its Elementary Program to this leased space, and consolidated its Children's Houses from three classrooms to two (one of which moved into 7 Pomeroy Lane). The Toddler Program was moved into a classroom at 27 Pomeroy Lane.
Amherst, MA 01002 | (413) 253-5659
Our program has existed since 1980 in the Amherst area. Our older brochures and websites might say that we are a multicultural, anti-bias, and social justice minded program. Given that we've heard these words used and abused so often to serve various agendas, we're going to describe our mission without using them. Our interest is in creating a comfortable space where people are welcomed and valued without being reduced to food, clothing, music, etc. As important as these things are to cultures, we know that people are so much more. After all, we are people too and know there is more based on our own experiences. We want to plant the seeds of good critical thinking and conflict resolution skills in natural, kid friendly settings. We plant the seeds during discussion times and offer room to practice during the students' activity choice times. For example, we have noticed that past students seem more open to difference during formal discussions than they practice out on the playground. The comments they let slip about who "throws like a girl" or what's "so gay" offer us opportunities to ask "What do you mean?" or "Why is that an insult?" It's not about pushing a "We don't say that" propaganda but about finding our assumptions, questioning our assumptions, and considering some revisions that might improve our interactive experiences. So that's us, attempting to make your little people more awesome one tag game at a time.
Amherst, MA 01002 | (413) 548-1288
Community Action of the Franklin, Hampshire, and North Quabbin Regions is dedicated to promoting economic justice and improving the quality of life for people with lower incomes.We believe that we can accomplish this mission only when our activities are directed by and inclusive of people with low incomes. Our efforts will be in response to local needs, conducted with an awareness of national trends and policies, organized within strong community-wide partnerships, and respectful of and sensitive to the diversity and strengths of all community members.
Amherst, MA 01002 | (413) 549-1167
ushman Scott Children's Center is an independent, non-profit educational center serving children ages 15 months to 7 years old and their families. Located in the lovely Amherst, MA village of Cushman, the school is rich in history and beauty. Its bright, spacious classrooms create a home-like environment, with space for active play and quiet activities. Our educational philosophy is based on the Reggio Emilia Approach. Teachers balance structured activities with free play in a program that helps children to develop emotionally, physically and intellectually as they learn about themselves and the world around them. Our program offers the enriching educational opportunities of a traditional preschool, combined with optional summer and extended-day programs. We offer families flexibility in choosing which days their child attends and for how long, allowing each family to create the Cushman experience that is right for their child.
Amherst, MA 01002 | (413) 548-9696
The Renaissance School is a morning preschool program serving families with children 2.9 - 5 years old. We provide a warm, caring place for young children to grow and learn. We welcome children who are learning to speak English as a second language. Children may enroll throughout the school year. We have small class sizes and a high teacher to child ratio. We're located on the bus line, at edge of the UMass campus. Please visit our website or contact us to arrange for a tour of our school
Amherst, MA 01002 | (413) 256-8442
Founded in 1959, Spring Street 2011-2012_class_photos_012Preschool sits in the heart of Amherst. We enroll children ages 2 years, 9 months to 5 years old. As a not-for-profit organization, the preschool is overseen by an active Parent Board. We support families and welcome all family members. Families are encouraged to participate in all school functions, fund-raising events, and classroom activities. We also celebrate the diversity of all our families and welcome families of all ethnic, racial, and socioeconomic backgrounds. Spring Street Preschool is licensed by the Commonwealth of Massachusetts Department of Early Education and Care.
Amherst, MA 01002 | (413) 253-2604
The Woodside Children's Center provides childcare and early education for infants, toddlers and preschoolers with admission priority for the Amherst College community. We are a private, non-profit childcare facility located in a Victorian home near the Amherst College campus. For more than 25 years, we have offered childcare for Amherst College and the Greater Amherst community.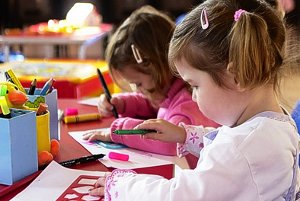 Amherst, MA 01002 | (413) 559-5706
The Children's Center is dedicated to nurturing a community that honors and is enriched by the contributions of all who play, learn, work, teach, study, and visit it.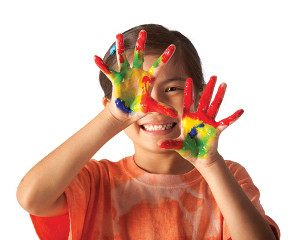 Amherst, MA 01002 | (413) 475-1426
Community Action @ North Amherst is a Large Group and School Age Child Care (Group Child Care) in AMHERST MA. It has maximum capacity of 18 children. The provider may also participate in the subsidized child care program.
Amherst, MA 01002 | (413) 475-3656
Leisure Services and Supplemental Education After School Program is a Large Group and School Age Child Care (School Age Child Care) in AMHERST MA. It has maximum capacity of 26 children. The provider may also participate in the subsidized child care program.
Amherst, MA 01002 | (413) 549-8406
Mark's Meadow Summer Activities Program is a Large Group and School Age Child Care (School Age Child Care) in AMHERST MA. It has maximum capacity of 39 children. The provider may also participate in the subsidized child care program.
Thank you for using ChildCareCenter.us. We are constantly enhancing our website to better service you. Please check back frequently for more updates. If you have any suggestions, please contact us. We appreciate your business and feedback very much.