There are no child development centers in La Cygne, KS. Below are some preschools and child care centers nearby. Simply click on the links below to learn more about childcare centers near La Cygne that are dedicated to providing families with safe, quality childcare. You can also read reviews about various childcare providers to learn more about which is the right choice for your family. We always welcome comments and corrections, to better the browsing experience on our site.
You may also want to check out 3 family child care providers and group home daycare in La Cygne Home Daycare.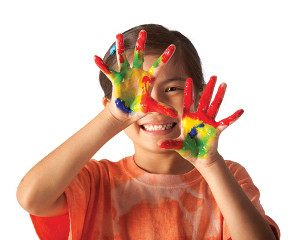 Fontana, KS 66026 | (913) 849-3570 | 6.6 miles away
The Fontana Pre-school is here to provide a gradual and supportive transitional process for your child as they go from home to school. Throughout the year we provide activities designed to promote physical, intellectual, social, and emotional growth ...
Osawatomie, KS 66064 | (913) 755-2018 | 14.7 miles away
Osawatomie Head Start 10th St is a Head Start Child Care Center in Osawatomie KS, with a maximum capacity of 20 children. The provider does not participate in a subsidized child care program.
Paola, KS 66071 | (913) 294-3723 | 16.5 miles away
Welcome to First Baptist Christian Preschool! We sincerely desire to provide a relaxed, safe, and happy atmosphere for your child, and at the same time provide opportunities for learning and functioning happily with others his or her own age. Our p ...
Paola, KS 66071 | (913) 294-5925 | 16.5 miles away
We are a children's ministry of the First Lutheran Church and welcome children from all backgrounds and beliefs. Our goal is that each child will learn to live as a child of God—loving God and loving their neighbors as themselves. The purpose of ...
Paola, KS 66071 | (913) 294-5011 | 16.6 miles away
Paola Preschool is operated by the First United Presbyterian Church in Paola, Kansas. The purpose of this program is to: Provide the highest standards of preschool education on a self-supporting basis. Maintain a happy, Christian atmosphere by showi ...
Paola, KS 66071 | (913) 294-4880 | 16.7 miles away
Children receive comprehensive preschool services including significant focus on Cognitive, language, social/emotional and motor development, Health and dental screening, Nutrition screenings and services, Developmental screenings and individual educ ...
Paola, KS 66071 | (913) 294-5198 | 17.2 miles away
Little Lambs Preschool Child is a Child Care Center in Paola KS, with a maximum capacity of 99 children. This child care center helps with children in the age range of 1 year 6 months to 12 years. The provider does not participate in a subsidized ch ...
Paola, KS 66071 | (913) 294-3310 | 18.6 miles away
Licensed by the State of Kansas since 1989, Kreative Korner is open from 6:00am-6:00pm Monday through Friday, and one Saturday a month from 5:00-11:00pm. All day child care and Preschool only programs are available. Prices vary depending on days enro ...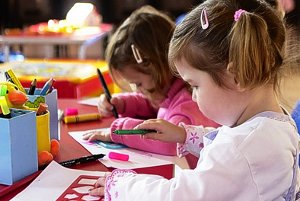 Louisburg, KS 66053 | (913) 837-5222 | 19.2 miles away
Welcome to Granny's Schoolhouse! A non-profit daycare in Louisburg, Kansas. Granny's Schoolhouse is fully accredited and licensed. We specialize in the care of infants, preschool, pre-kindergarten, and elementary students up to the age of 12.
Spring Hill, KS 66083 | (913) 592-3252 | 26 miles away
Day Brook Learning Center is designed to assist parents in the development of happy, well-adjusted children who will grow to be bright and compassionate adults. Day Brook's cornerstone is the belief that teaching a child how to, not only appreciate ...