There are no child development centers in Woodford, VT. Below are some preschools and child care centers nearby. Simply click on the links below to learn more about childcare centers near Woodford that are dedicated to providing families with safe, quality childcare. You can also read reviews about various childcare providers to learn more about which is the right choice for your family. We always welcome comments and corrections, to better the browsing experience on our site.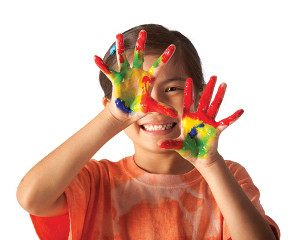 Bennington, VT 05201 | (802) 379-4033 | 4.4 miles away
There will be an organized daily age appropriate activity (es. crafts, cooking, learning, etc.)
Bennington, VT 05201 | (802) 442-8399 | 4.9 miles away
7-9 children arrive at different times, 9am-snack time, 9:30-circle time/story/songs, 9:45-art project, 10-outside play, 11-indoor/tv time (while I prepare lunch), 11:30-lunch,12noon-potty/independent reading, 12:15 nap time, 2:30-children awaken, qu ...
Bennington, VT 05201 | (802) 688-9330 | 5.1 miles away
7-8am - Arrival Time 8am - Breakfast 9-10am - Arts and crafts 10-10:15am - Bathroom 10:30-11:30am - Outside (weather permitting) 11:30am - Bathroom and wash for lunch 12pm - Lunchtime 1-3pm - Rest time 3-4pm - Departure time
Bennington, VT 05201 | (802) 753-7003 | 5.1 miles away
Raetz , Patricia is a Registered Home in Bennington VT, with a maximum capacity of 10 children. This child care center helps with children in the age range of Infant, Toddler, Preschool, School Age. The provider may also participate in a subsidized ...
Bennington, VT 05201 | (802) 681-7360 | 5.2 miles away
Our Center is committed to each childs success in learning within a caring, responsive and safe environment. To ensure wholesome growth and positive developmental learning experiences for children in our care. Our center works to ensure that all chil ...
Bennington, VT 05201 | (802) 440-5133 | 5.2 miles away
6:00 am Arrival/Quiet time activities 7:30 am Prepare for Breakfast 7:45 am Breakfast and Free Play 9:00 am Diaper changing/Potty Training 9:15 am Music/Dance activities 10:15 am Outdoor Play 11:15 am Lunch prep/wash hands 11:30 am Lunch Time 12.15 p ...
Bennington, VT 05201 | (802) 442-9985 | 5.4 miles away
My program is in my home with all age children. I am a mother of three and I have been in childcare work for 16 years, reg home for 11years . I also took Human Services in High School. I do a preschool curriculum everyday @9:00.
Bennington, VT 05201 | (802) 442-3287 | 5.4 miles away
We have a pretty basic schedule, but toddlers and preschoolers have a hard time with structured schedules so I try to keep it light. We work together, play together, help each other and children learn from each other. I keep my childcare very family ...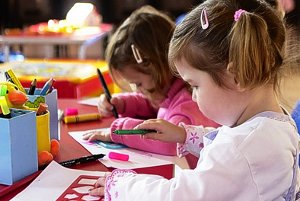 Bennington, VT 05201 | (802) 447-1931 | 5.5 miles away
As a mother of three, I know how important it is to make your children feel comfortable at child care, along with providing them with activities to keep them busy throughout the day. For example I offer a play based program which includes art/craft a ...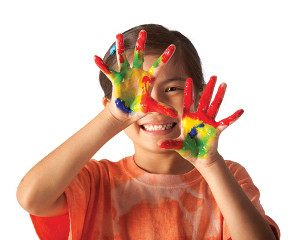 Bennington, VT 05201 | (802) 447-0923 | 5.5 miles away
I have worked in Early Ed since 2001. The goal is to provide a clean,happy,loving environment for children to learn in. I will provide activities that will nurture a child's self esteem. All children will be accepted as individuals. I hold a CDA Cert ...