There are no child development centers in Morgan, VT. Below are some preschools and child care centers nearby. Simply click on the links below to learn more about childcare centers near Morgan that are dedicated to providing families with safe, quality childcare. You can also read reviews about various childcare providers to learn more about which is the right choice for your family. We always welcome comments and corrections, to better the browsing experience on our site.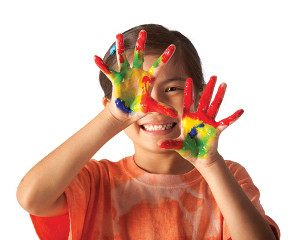 Charleston, VT 05872 | (802) 723-4042 | 2.8 miles away
My program is designed to enhance children of all ages and their own creativity and skills. It's my belief that chidren learn best through play and observation.
Charleston, VT 05872 | (802) 895-2948 | 3.3 miles away
We do arts/crafts. Legos, work on letters and numbers. I want children to be allowed to play and not do precehool until they are ready at about 3 1/2 or 4.
Charleston, VT 05872 | (802) 895-4248 | 3.7 miles away
I have been in childcare for 18 yrs & I am married w/ three of my own - all boys. I offer lots of time for play. We do crafts & cooking, but the structured crafts are for holidays/special events. I read to the children & they choose the books unless ...
Derby, VT 05829 | (802) 895-2846 | 4.2 miles away
My goal is to provide a daily caring, learning structure for your children.
Charleston, VT 05872 | (802) 895-2915 | 4.5 miles away
Charleston Preschool Program is a Center Based Child Care and Preschool Program - Licensed Provider in Charleston VT, with a maximum capacity of 10 children. This child care center helps with children in the age range of Preschool. The provider does ...
Holland, VT 05830 | (802) 895-4455 | 4.8 miles away
We offer homemade balanced and nutritious meals, physical education twice a week with a certified teacher, music twice a week with a certified music teacher, Farm to School Program and hands on learning with lots of field trips.
Derby, VT 05829 | (802) 766-2008 | 6 miles away
I always try to offer a well rounded program that meets all need of those in my care(that can adjust at times with ages, special needs, etc..) Children do learn a lot through play, role-playing, hands on, listening, visuals... I will have many learni ...
Derby, VT 05829 | (802) 766-4705 | 6 miles away
6-7 Arrival7:30-8:30 Breakfast 9-9:30-outdoor play9:30-10-snack time10-10:30Educational games 10:30-11-creative time 11-11:30 clean up time 11:30-12:30- lunch 12:30-1 story time/quite time 1-2-nap time 2-3-outdoor play/indoor play 3-3:30- afternoon s ...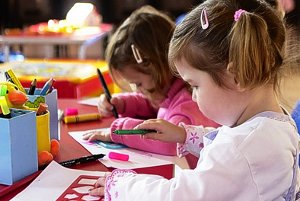 Derby, VT 05829 | (802) 766-4107 | 6 miles away
I have been a daycare provider for 5 years. My program is play based and it includes story time, outdoor play, arts & crafts, etc.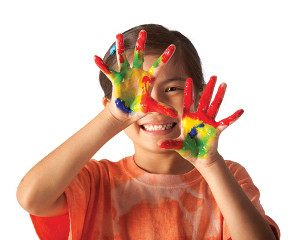 Derby, VT 05830 | (802) 673-0119 | 7 miles away
I am an organized person and will follow a daily routine so children will always know what we will be doing each day. I believe in positive reinforcement. Typical day: Arrivals: meet and greet, breakfast, indoor free play, clean up time, art, fine mo ...