With more than 1,104 Utah home daycare providers, family childcare options in Utah are extensive. We understand that your family's personal needs and budgets are crucial when selecting the right home childcare, and we've made the task easier by compiling information about Utah home daycare options into a single site and arranging them by county and then alphabetically by facility. To search for providers, make sure to use the Quick Search box to help you locate childcare providers by city or zip code.
Latest updates to Utah home daycare database: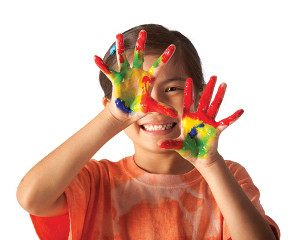 Spanish Fork, UT 84660 | (435) 660-6178
, I provide loving care for children ages 0-6. Home based daycare providing a clean, safe and fun environment with home cooked meals, preschool activities, trips to parks and playgrounds. Hourly rates, no long term contracts, flexible hours. References available.
North Logan, UT 84341 | (801) 414-9303
A music therapy based preschool where music is used to teach preschool concepts. Children are encouraged to explore music, reading, math, science, outdoor play, dramatic play, and art.
Salina, UT 84654 | (208) 360-4826
I began my work with children by becoming a certified babysitter at just twelve years old at the Davis County Hospital. I have over twenty years of experience caring for children. I've always had a passion for working with kids. After having a special needs child of my own and going through the new challenges such as intense physical therapy and various medical appointments, I decided I needed to start my own child care. Special children need special care, but I think all children should also have that same care. I believe a structured environment and interaction with each child is a crucial part of what every kid needs and should have.