With more than 1,104 Utah home daycare providers, family childcare options in Utah are extensive. We understand that your family's personal needs and budgets are crucial when selecting the right home childcare, and we've made the task easier by compiling information about Utah home daycare options into a single site and arranging them by county and then alphabetically by facility. To search for providers, make sure to use the Quick Search box to help you locate childcare providers by city or zip code.
Latest updates to Utah home daycare database: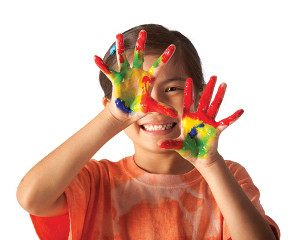 Clinton, UT 84015 | (801) 232-3127
Hi, I'm Amanda Brown and the proud owner of Brown Bear Daycare. My mission is to provide a safe, clean, q and warm home environment as well as facilitating learning opportunities through play art, music, and other activities. I am state licensed and have certifications in First Aid, CPR, and food safety. I provide transportation to local schools, all meals, snacks, and field trips are included in the tuition. I seek to develop each child's self-confidence, character, health, and respect. I offer a smaller atmosphere for more one-on-one interaction. I believe it's important to partner with families to ensure that each child feels nurtured, valued, and experiences success. I am currently enrolling for full time care. My hours of operation are 6:00 am to 6:00 pm.
West Jordan, UT 84081 | (619) 623-5780
Hello Everyone, my name is Ashley! I am a 34 year old stay-at-home mommy of 4 children. During the week, my 3 older children are in school, so I just have my 2 year old home with me. With summer break approaching, they will all be home though. I am looking to care for 2-3 children, either part-time, full-time, summer or last minute care. My full-time rates are based on 5-8 hours a day and are as follows: Infant - up to 2 yrs- $175/week w/meals; 2 yrs old- $135/week w/meals; 3-4 yrs- $125/week w/meals. *Part-time rates are hourly and I charge $8/hr *If you have 2 children needing care, we can arrange a discount. I am registered on care.com if you wish to see my background checks. I am located in West Jordan, near Sunset Ridge Junior High School. I have a very cozy home with a lot of toys and accommodations for your little ones. My children are very kind and we'll behaved. My 2 year old LOVES to play with other children. Please message me if you are interested!
Roy, UT 84067 | (801) 837-6629
My name is Jamie and I am a State Licensed Home Child Care provider. I have been licensed since 2008 and have provided daycare in my home since 2002 and I love it! I provide a safe and loving home where children can learn and grow into successful and happy adults. I offer daily play based learning opportunities in a fun and developmentally appropriate way. We have fun song, dancing, reading, exploring and playing. I prepare children for kindergarten as well as life. We develop social, emotional, self regulating and self help skills in every day adventures.