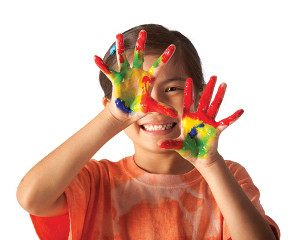 Clinton, UT 84015 | (801) 232-3127
Hi, I'm Amanda Brown and the proud owner of Brown Bear Daycare. My mission is to provide a safe, clean, q and warm home environment as well as facilitating learning opportunities through play art, music, and other activities. I am state licensed and have certifications in First Aid, CPR, and food safety. I provide transportation to local schools, all meals, snacks, and field trips are included in the tuition. I seek to develop each child's self-confidence, character, health, and respect. I offer a smaller atmosphere for more one-on-one interaction. I believe it's important to partner with families to ensure that each child feels nurtured, valued, and experiences success. I am currently enrolling for full time care. My hours of operation are 6:00 am to 6:00 pm.
West Jordan, UT 84081 | (619) 623-5780
Hello Everyone, my name is Ashley! I am a 34 year old stay-at-home mommy of 4 children. During the week, my 3 older children are in school, so I just have my 2 year old home with me. With summer break approaching, they will all be home though. I am looking to care for 2-3 children, either part-time, full-time, summer or last minute care. My full-time rates are based on 5-8 hours a day and are as follows: Infant - up to 2 yrs- $175/week w/meals; 2 yrs old- $135/week w/meals; 3-4 yrs- $125/week w/meals. *Part-time rates are hourly and I charge $8/hr *If you have 2 children needing care, we can arrange a discount. I am registered on care.com if you wish to see my background checks. I am located in West Jordan, near Sunset Ridge Junior High School. I have a very cozy home with a lot of toys and accommodations for your little ones. My children are very kind and we'll behaved. My 2 year old LOVES to play with other children. Please message me if you are interested!