With 322 preschools and child development centers operating in the state of West Virginia, the right daycare option is waiting for you. Whether you prefer a larger preschool with an innovative early childhood curriculum or the cozy personalization of smaller daycare centers, there are West Virginia childcare centers to fit every preference and budget. Check out the Quick Search box on the right hand side of the page in order to search for childcare providers by zip code or city/state. You can also click on your county and follow the links. You will be able to access information about scores of different childcare providers in your area, complete with reviews, business hours, a street view map, the age ranges the childcare providers service, the size of the service, and where the provider is located.
Latest updates to West Virginia childcare center database: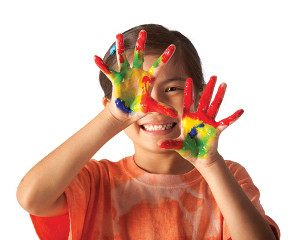 Morgantown, WV 26508 | (304) 291-5070
Here at St. Francis, we provide a safe, loving, and supportive environment especially designed to respect your child's individuality! We are dedicated teachers who are passionate about our knowledge of Early Childhood and Development. We work tirelessly to facilitate an optimal all-around learning experience for your child. We achieve this through hands on, child directed experiences, with just the right amount of exposure to a more traditional style of teacher directed studies. All of this is perfectly balanced to allow each child to learn and develop according to their own individual learning timelines. How is it different than the other area programs? Our school is the only Catholic Prekindergarten program in Monongalia County. The Catholic Faith is embedded throughout our curriculum. We teach children about God's unending love for us; as we help them to build a solid relationship with Jesus His Son. We believe that our actions and direct examples are best practice! We are committed to the awesome responsibility of guiding our children on a meaningful Faith Journey! We will grow together living out the mission of our school reaping the rewards from God as we serve others. "For even the Son of Man came not to be served but to serve…" (Mark 10:45)
Martinsburg, WV 25404 | (304) 521-1119
Bullock's Busy Bees 2 Daycare Center is a professional planned developmental Center.We provide a fun learning environment for children,an Apple iPad station for our visual learners,Art and crafts for our physical learners and lots of fun ways to reach each child individually.In addition we provide nutritious meals which meet the Federal government Food program including breakfast, lunch and snack.And we are fully licensed Daycare Center serving the Berkeley County area. We accept Mountain Heart
Barboursville, WV 25504 | (304) 319-2605
Providing a faith-based and family atmosphere. A loving and safe environment that reaches the whole child through fun, hands-on activities and projects. Emergent literacy activities. Arts. Crafts. Music. Outdoor play. Home cooked, nutrious meals and snacks.