With 1,512 preschools and child development centers operating in the state of Oklahoma, the right daycare option is waiting for you. Whether you prefer a larger preschool with an innovative early childhood curriculum or the cozy personalization of smaller daycare centers, there are Oklahoma childcare centers to fit every preference and budget. Check out the Quick Search box on the right hand side of the page in order to search for childcare providers by zip code or city/state. You can also click on your county and follow the links. You will be able to access information about scores of different childcare providers in your area, complete with reviews, business hours, a street view map, the age ranges the childcare providers service, the size of the service, and where the provider is located.
Latest updates to Oklahoma childcare center database: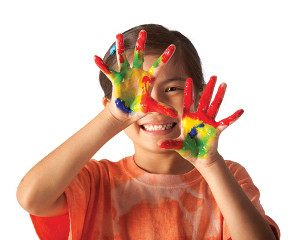 Elgin, OK 73538 | (580) 492-5468
We are a new center opened up in Porter Hill area. We serve from infant to 13 yrs old. Our center works with families that need additional hours or earlier service at a small additional fee. Come visit us or look for our Saturday drop ins.
Oklahoma City, OK 73170 | (405) 378-0420
Shartel Church of God is a host site for the Oklahoma City YMCA Summer Day Camp. For more information please visit: http://ymcaokc.org/children-youth/summer-day-camp
Norman, OK 73072 | (405) 928-4588
Welcome to Around the World, a new daycare in Norman, we are so excited in your interest to join our family. Our program's goal is to help every child grow socially and intellectually while receiving the highest quality care in a loving environment. We strive every day to meet every child's needs and introduce them to an open world of new cultures Our mission is to provide families a positive, enriching, and fun place for children to grow and learn. We strive to create an environment which promotes children's intellectual, social and physical growth and through age appropriate activities and curriculum. We believe each child have a world of opportunity learning about other cultures and languages. Our center is focused on introducing your child to Spanish vocabulary.