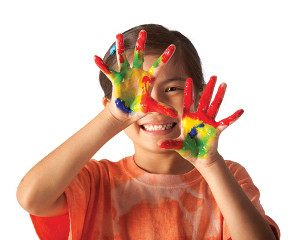 Oklahoma City, OK 73112 | (405) 212-2720
Twinkle Tots Childcare, LLC is located right off highway I-44 in between North May and Penn Ave on 39th street in OKC! Twinkle Tots is truly an experience where are all treated like FAMILY. Twinkle Tots is known for offering high quality childcare based on a solid foundation of old school method teachings interlinked with modern day principles. Twinkle Tots has a standard of excellence that is showcased through our facility as well as evidenced in our Twinkle Tots kiddos!!!
Pryor, OK 74361 | (918) 981-3113
At Simply Imagine, we provide age-appropriate activities which motivate learning through questioning and problem solving. Our enviroment promotes healthy living, independence, manners and social skills. Our lesson plans include teacher-led group time, table activities and free-choice centers with excellent materials. We have a large inventory of quality literature. We read, sing/dance, create art, investigate scientific matters, practice vocabulary/writing and learn math skills. We also provide awesome and healthy meals and have an occasional cooking class! Please call for a tour.