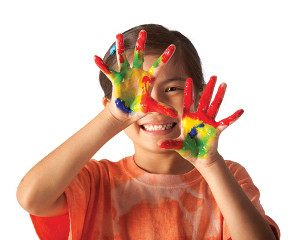 Madison Heights, MI 48071 | (248) 561-0105
Faith's House is a premier child care agency in Madison Heights, MI, offering early childhood development services. Led by owner Faith Kimbrough, our passionate team creates a safe, stimulating, and loving environment for children to learn and grow. We provide daycare for infants to preschoolers, promoting cognitive, physical, and emotional development through age-appropriate activities. With experienced staff, strict safety protocols, and a low caregiver-to-child ratio, we prioritize the well-being and individualized care of each child. At Faith's House, we celebrate diversity and offer a welcoming atmosphere for children to explore their unique strengths and abilities. Unlock your child's potential at Faith's House. Schedule a tour now!
Hastings, MI 49058 | (269) 945-3164
The Rose Garden Preschool at St. Rose of Lima School in Hastings uses small class sizes to provide an opportunity for teachers to individualize learning based on each child's developmental needs using song, movement, and hands-on learning experiences in a play-based curriculum promoting social, emotional, and academic growth.