With 2,576 preschools and child development centers operating in the state of Illinois, the right daycare option is waiting for you. Whether you prefer a larger preschool with an innovative early childhood curriculum or the cozy personalization of smaller daycare centers, there are Illinois childcare centers to fit every preference and budget. Check out the Quick Search box on the right hand side of the page in order to search for childcare providers by zip code or city/state. You can also click on your Illinois county and follow the links. You will be able to access information about scores of different childcare providers in your area, complete with reviews, business hours, a street view map, the age ranges the childcare providers service, the size of the service, and where the provider is located.
Latest updates to Illinois childcare center database: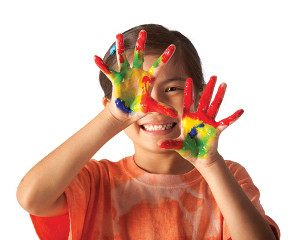 Skokie, IL 60076 | (847) 414-6607
Little Muslims is a licensed childcare center that provides a development based curriculum in a warm, nurturing, Islamic environment. Tuition is all inclusive (breakfast, lunch, snacks, diapers, wipes). 
Naperville, IL 60564 | (630) 445-0110
Our Spanish immersion programs are NAEYC accredited, and our team of qualified Spanish-speaking teachers is highly trained to teach early education subjects in immersive environments. Providing care that meets your child's evolving needs is the ultimate goal for any early learning childcare program. At Rayito de Sol, our care and early education approach balances play, structured learning, and multicultural experiences that evolve as your child grows. We harness your child's optimal learning window, immersing your child in the Spanish language and the diversity of our world, from infancy to pre-K. With Rayito de Sol, you're starting your educational and social journey on the brightest path possible.
Mount Carmel, IL 62863 | (618) 299-8671
Lancaster Christian School provides a quality Christian education with sustainable class sizes & an impressive teacher/student ratio. LCS is a private school operating on donations from local churches & individuals. We currently offer Pre-K through 6th grade with teachers eager to educate your children. If you are interested in learning more or donating, please don't hesitate to contact us.