With 441 preschools and child development centers operating in the state of Idaho, the right daycare option is waiting for you. Whether you prefer a larger preschool with an innovative early childhood curriculum or the cozy personalization of smaller daycare centers, there are Idaho childcare centers to fit every preference and budget. Check out the Quick Search box on the right hand side of the page in order to search for childcare providers by zip code or city/state. You can also click on your county and follow the links. You will be able to access information about scores of different childcare providers in your area, complete with reviews, business hours, a street view map, the age ranges the childcare providers service, the size of the service, and where the provider is located.
Latest updates to Idaho childcare center database: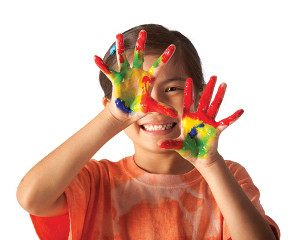 Boise, ID 83714 | (208) 789-4342
River Academy Preschool and Learning Center has been built in response to the need in our community for high quality Early Childhood Education for young children. We want to ensure the best possible educational experience for your children while maintaining an environment of stability, safety, care, exploration and fun. We believe these to be essential elements in encouraging developmental growth educationally, cognitively, physically, mentally and emotionally as we address each learner individually and holistically. River Academy will operate Monday through Friday, 6:30 A.M. to 6:00 P.M. The lobby of the building will be set up with a full-time receptionist and computer program that will only give the parent or primary care giver access to the locked building with the right credentials, ensuring utmost safety for each child.
Ponderay, ID 83852 | (208) 390-9402
Little Fit Day Care is an Adventure & Fitness Based Child Care Center open 24 hours a day, 7 days a week. Daily activities may include; playing at parks, biking, swimming, kayaking, hiking, and many more activities. These activities promote the physical well being of the child as well as encourage healthy social skills as the child interacts with the local community. Children are closely monitored at all times to ensure complete safety. All activities may be photographed and videoed for the positive advertisement of Little Fit Daycare as well as for the continued involvement of the parent.
Boise, ID 83704 | (208) 377-4555
We would love an opportunity to meet you in person, to tour our facility, and share with you how we care for children. Feel free to just come on over! We believe that all children are a gift from God and we count it the highest privilege to be an influence in the life of a child. Their hearts are like the richest, most precious soil and when seeds of love are planted consistently, it will produce a harvest beyond measure that will affect generations to come! Our mission is to care for and love on these little ones just as a mother would, to nurture them and keep them safe in a thriving atmosphere, while guiding them to become aware of eternal truth and training them to understand right and wrong.