With 2,858 preschools and child development centers operating in the state of Colorado, the right daycare option is waiting for you. Whether you prefer a larger preschool with an innovative early childhood curriculum or the cozy personalization of smaller daycare centers, there are Colorado childcare centers to fit every preference and budget. Check out the Quick Search box on the right hand side of the page in order to search for childcare providers by zip code or city/state. You can also click on your county and follow the links. You will be able to access information about scores of different childcare providers in your area, complete with reviews, business hours, a street view map, the age ranges the childcare providers service, the size of the service, and where the provider is located.
Latest updates to Colorado childcare center database: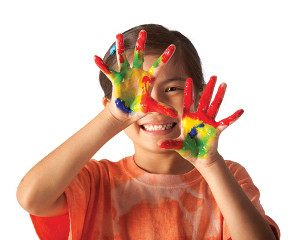 Cortez, CO 81321 | (970) 565-6182
   Por Dia is one of the oldest and largest preschools/daycares in the Cortez area.  We have contracted Colorado Preschool Program slots through the RE-1 school district and also accept child care assistance payments and Navajo Nation payments for child care.  We have a toddler program that serves children age 1-3, a preschool program for 3/4 year olds and an after school program with transportation from the area elementary schools.  We serve breakfast, lunch, and afternoon snacks and participate in the CACFP food program.      Por Dia strives to provide a healthy and safe atmosphere in which each child can experience positive play experiences, develop good social relationships, develop a good foundation for future academics,  and receive intellectual stimulation.  We currently utilize Teaching stragedies Gold for assessments, observations, lesson planning, etc.
Aurora, CO 80010 | (720) 514-3943
We strive to offer a beyond exceptional learning experience for every child enrolled in our program. We offer an unique learning environment that gives children endless opportunities to explore, create, experiment, play, and develop.
Delta, CO 81416 | (970) 697-0304
Little Rec Center is a brand new child care center here in Delta, I am a licensed center. I have over 30 years of experience working with children. I have my Bachelor's in Early Childhood Education and my director's license. I have two grown children and one grandson. I would love to have your children enrolled in my center. We do preschool activities such as alphabet, numbers, shape