With 2,992 preschools and child development centers operating in the state of Colorado, the right daycare option is waiting for you. Whether you prefer a larger preschool with an innovative early childhood curriculum or the cozy personalization of smaller daycare centers, there are Colorado childcare centers to fit every preference and budget. Check out the Quick Search box on the right hand side of the page in order to search for childcare providers by zip code or city/state. You can also click on your county and follow the links. You will be able to access information about scores of different childcare providers in your area, complete with reviews, business hours, a street view map, the age ranges the childcare providers service, the size of the service, and where the provider is located.
Latest updates to Colorado childcare center database: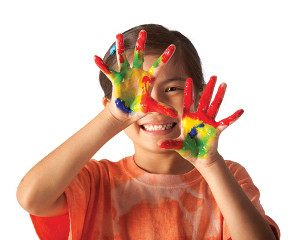 Centennial, CO 80015 | (720) 476-5910
iSmart Kids Academy is innovative pre-school program that uses integrated approach to learning by staying up to date with newest research findings in Early Childhood Education. One of our goal is to help bilingual children get prepared for school. We have highly professional teachers and are certified through Colorado Shines system. We serve families of Centennial, Co, Aurora, CO, Parker, CO, Englewood, CO, Denver, CO.
Lakewood, CO 80215 | (303) 233-0553
Our program is for 3-6 year olds. We offer a play-based and standards based curriculum, and also offer full-time and part-time program hours. Full-time hours are 6:30am to 6:30pm Half-time hours are 6:30am to 11:00am We provide meals during the time your child is at school, and we are now enrolling!
Parker, CO 80134 | (303) 990-9940
Kids 'R' Kids was founded on the philosophy that every child should be "hugged first and then taught." Research shows that children need guidance and education early on. Children learn at a more rapid pace in the first 5 years than at any other time of their lives, therefore, children need the proper guidance and education from a young age. Our exclusive core curriculum focuses on age-appropriate activities based upon the latest brain development research, along with our STEAM Ahead® Curriculum which incorporates science, technology, engineering, art, and math into a child's day-to-day learning. Our curriculum also correlates with the award-winning ABCmouse.com for online activities designed to reinforce lessons from the classroom to home.