With more than 181 New Hampshire home daycare providers, family childcare options in New Hampshire are extensive. We understand that your family's personal needs and budgets are crucial when selecting the right home childcare, and we've made the task easier by compiling information about New Hampshire home daycare options into a single site and arranging them by county and then alphabetically by facility. To search for providers, make sure to use the Quick Search box to help you locate childcare providers by city or zip code.
Latest updates to New Hampshire home daycare database: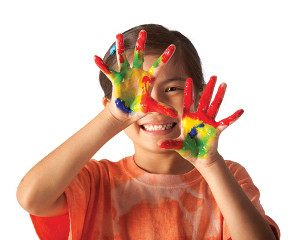 Nashua, NH 03062 | (603) 801-0070
The mission of Little Milestone's Academy Child Care is to provide a safe, creative, and nurturing environment for the individual child from ages six weeks to Preschool and before and after school care. We want the children to feel as if this is an extended family. The child care will be operated by Jennifer Daignault that has had a lifelong dream to operate and own her own child care business. Jennifer's desire is to help all children grow, learn, be creative, and be independent throughout their most important milestones of their life. She will be involved with every aspect of the business from the financials, marketing, and approving childcare curriculum. Jennifer grew up in the Nashua, NH area and obtained her Bachelors of Science in Management with a concentration of Child Care from Keene State College. She has been involved in the child care services for 5 years.
Hollis, NH 03049 | (617) 852-1937
Hi all, If you are looking for daycare, there is a new Montessori home daycare option in Hollis. My name is Erika and I'm a certified Montessori preschool teacher with 20 years preschool experience. I'll be home-schooling my 3 year old son and am looking for 3 or 4 children to join. You can learn more here: https://lillamontessori.com/ If you have any feedback I would like to hear it. Looking forward to hearing from you, Erika
Mont Vernon, NH 03057 | (310) 618-4464
Mont Vernon - Our Little Ones is a family childcare with the commitment to develop the cognitive, social and physical growth of children where we will stimulate the child's curiosity by bringing different weekly subjects and activities in an interesting way.