Childcare Center
>>
Kansas Child Care Centers
>> Whitewater Childcare
Whitewater, KS Child Care Centers
There are no child development centers in Whitewater, KS. Below are some preschools and child care centers nearby. Simply click on the links below to learn more about childcare centers near Whitewater that are dedicated to providing families with safe, quality childcare. You can also read reviews about various childcare providers to learn more about which is the right choice for your family. We always welcome comments and corrections, to better the browsing experience on our site.
| | |
| --- | --- |
| | |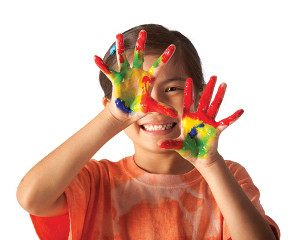 Newton, KS 67114 | (316) 283-5400
The goal of Apple-A-Day Preschool is to provide an early childhood program within the facility of Presbyterian Manor, a retirement home community. With the children and the elderly under a common roof, significant benefits include the following: a vital community service operated under state regulations; decreased social isolation for aging adults; developing social, cognitive learning skills in a structured and creative environment for the children. This early childhood program utilizes age and individual appropriate curriculum providing for all areas of the child's development, through an integrated approach. Children will engage in art, music, science observation, choice of centers, children's literature, and structured small group activities. Children learn through a variety of activities and age-appropriate materials based on our concepts of the month. Parents receive monthly newsletters to inform families of our lesson plans/activities, and receive ideas that will extend the learning at home. Apple-A-Day Preschool has the unique opportunity of being an intergenerational program. The preschool classroom is located within the Newton Presbyterian Manor and each class has its own grandparent volunteer. The preschool children have regularly scheduled activities with residents of the Manor. The weekly visits/activities are coordinated by the Preschool Director and the Activities Director of the Manor. The preschool classes have opportunities to share with their families during planned program times in the winter and spring. We have Thanksgiving or Christmas programs and special family events at the Manor's Apple Blossom Festival in April.
Newton, KS 67114 | (316) 284-6550
The mission of Slate Creek School Community is to create and maintain a learning environment that empowers every student to reach academic proficiency, verified by assessments, and that furthers positive intellectual, physical, artistic, and social development.
Benton, KS 67017 | (316) 778-2200
Noahs Ark Preschool is a Childcare Center in Benton KS. It has maximum capacity of 16 children.
Newton, KS 67114 | (316) 217-5650
New Creation's philosophy is that early childhood should be a time for exploration and discovery. Education in these early years should foster competence in young children in all areas of their lives. Our purpose is to provide a Christian atmosphere for your children where they can grow physically, emotionally, socially, creatively, and intellectually while best preparing them for Kindergarten.
Newton, KS 67114 | (316) 284-6200
Latchkey is a school-based program that strives for building social skills, character, and knowledge through play, structured activities, homework time, and interaction with peers in a safe, fun, and educational environment.
Newton, KS 67114 | (316) 836-4043
Early childhood is an exciting and important time of life. There is no other time in life when a person learns so much in such a short period of time. This is a time of discovering, exploring and learning through hands on exploration. Asbury Station Child Care Center is a non-profit center owned and operated by Asbury Park, a non-profit retirement community. Enrollment is open the public serving 43 area children ages 12 months and walking through Pre-K. One benefit of having care at Asbury Station is the opportunity for the children to interact with the residents of Asbury Park. Every class participates daily in several different types of intergenerational activities such as cooking, share time, craft projects, story times and music and movement. All activities are supervised by both the teachers and nurses/ activities aides. Both Asbury Park and Asbury Station feel that it is very important to bridge the gap between the generations by fostering the relationships between the youth and the elderly. Asbury Station strives to educate and nurture every child that comes through their program with a well rounded developmentally appropriate curriculum. They provide kindergarten readiness by studying letters, numbers, shapes, colors and themes through writing, music, art and science activities.
Newton, KS 67114 | (316) 799-2211
Berean Academy provides a program of education which promotes a Christ-centered lifestyle, upholds a standard of scholastic excellence, promotes the principles established in the Word of God, furnishes instruction in a Christian world view, and prepares students to take their places in the home, in the church, in their vocations, and in their country.
Newton, KS 67114 | (316) 283-1441
Under the direction and administration of Zion Lutheran Church, Zion Lutheran Preschool is committed to providing a significant, developmentally appropriate, and effective early childhood education to the youngest generation. Zion Lutheran Preschool is KDHE (Kansas Department of Health and Environment) certified and we are committed to providing Christian nurture that demonstrates God's love and forgiveness in Jesus Christ. Moreover, we are dedicated to providing a quality, age-appropriate education. This is designed to help each student not only grow in faith, but learn at their own pace, allowing them to learn core, foundational, academic essentials required for academic excellence. Each student will also develop a positive self-image, build social skills, and embrace basic moral values. These moral values include patience, leadership, responsibility and respect. All of these skills and values are modeled and practiced through daily interaction in the classroom. Zion Lutheran Preschool is devoted to helping you fulfill your God given and valued parental vocation. At Zion, we recognize the amazing responsibility that God has given you. Consequently, we are dedicated to helping you provide the academically excellent, age-appropriate, character building, faith strengthening, Christ Centered education you desire for your child.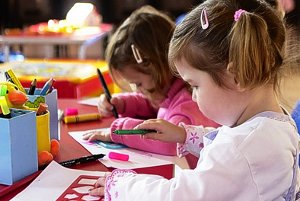 Newton, KS 67114 | (316) 284-6525
Children learn more quickly in the first five years than any other time in their life. This results in one of the greatest returns on investments that we can make. Quality early childhood education programs result in higher graduation rates, reduction in teen pregnancy and other social problems, and a reduction of special education cost (www.ounceof prevention.org). Newton Community Child Care Center strives to help each child develop to their full potential while connecting families to support services that they may need. Cooper Station is located inside Cooper Early Elementary school. It provides an educational environment for children 6 weeks to 6 years of age. Cooper Early Education center is designed for the early intervention and support services of early childhood. In many cases early intervention will allow children to "catch up" with other children before they even enter school. With support service on site, this allows children to receive the assistance they need without leaving the building.
Newton, KS 67114 | (316) 283-7330
NRC Mission Statement We are dedicated to work with a commitment to excellence, in partnership with the community to provide leisure opportunities that enhance the quality of life in our community. We invite you to enjoy the many recreational and leisure activities offered at NRC.
Thank you for using ChildCareCenter.us. We are constantly enhancing our website to better service you. Please check back frequently for more updates. If you have any suggestions, please contact us. We appreciate your business and feedback very much.