Childcare Center
>>
Kansas Child Care Centers
>> Norwich Childcare
Norwich, KS Child Care Centers
There are no child development centers in Norwich, KS. Below are some preschools and child care centers nearby. Simply click on the links below to learn more about childcare centers near Norwich that are dedicated to providing families with safe, quality childcare. You can also read reviews about various childcare providers to learn more about which is the right choice for your family. We always welcome comments and corrections, to better the browsing experience on our site.
You may also want to check out 1 family child care providers and group home daycare in Norwich Home Daycare.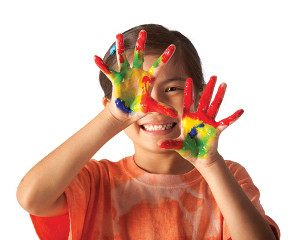 Conway Springs, KS 67031 | (620) 456-2119
Little Folks Child Care Center is a Child Care Center in Conway Springs KS. It has maximum capacity of 38 children. The center accepts children ages of: 2 years to 9 years.
Cheney, KS 67025 | (316) 540-6161
Trinity Learning is a Childcare Center in Cheney KS. It has maximum capacity of 22 children.
Cheney, KS 67025 | (316) 542-5060
A typical day at In His Hands includes each of the following: Jesus Time: A Voyages curriculum is used to teach the children that Jesus loves them and is their Friend. He is real, always near, and has power to help little children, mommies, daddies, teachers, and grandparents. Most importantly, we teach that Jesus is our Savior who takes away our sins. The curriculum is set up in 36 weekly units, in which Bible stories are taught in chronological order. The Bible is taught as one big story, which tells about God's love for us as shown in His plan for our salvation. Jelly, a friendly puppet, helps to show how the Bible message applies to children's lives today. Twice a month, we join the school kids in Chapel. Literacy: There is no set curriculum that is used during literacy circle and centers. They center on a yearly theme, which is divided into weekly units. One letter is taught each week, (in no particular order) while focusing on this letter, children are taught to recognize the capital letter. For those that will be entering Kindergarten the following year, the lowercase letter is introduced, as well as the sound it makes. Some activities that may occur include a letter hunt, brainstorming words that have that beginning sound, and some letter art. Math & Science: There is no set curriculum used during math circle and centers. Throughout the year, children become familiar with counting to 25 and beyond, recognizing numbers, and understanding how many that is. Children also learn to recognize the basic colors and shapes. Some terms that are introduced to the children include sorting, measuring, ordering, position words, estimating, and more. Handwriting: A Pre-K Get Set for School (part of Handwriting Without Tears) curriculum is used to develop a strong foundation in letter formation that is developmentally appropriate. It is designed to be a year of preparation in a playful way that is child-friendly. It follows a developmental sequence when introducing how to correctly write letters. Every capital letter can be properly formed using only 4 strokes, a big line, little line, big curve, and little curve. We start with those that use lines only, proceed on to letters that contain curves, and end up with those letters that require a diagonal stroke. Art: Another portion of the day is art time, both free and directed. Some days we have an end goal in mind for art time. Other times, children are able to choose what they would like to create and focus in on the process. We use a variety of materials, such as playdoh, stencils, watercolor, paints, yarn, feathers, and more. Music and movement is part of each day as well. Children are given the opportunity to utilize instruments while singing and dancing. Outdoor play allows the children a chance to use age appropriate playground equipment in a fenced-in area. Free Time: One important part of the day is Free Choice time. Children within this age range learn through play. They are given time to choose which area of the room to play in, reading corner, house and dress-up, blocks, or others. We offer several manipulatives that encourage natural development, such as lacing, puzzles, interlocking cubes, pattern pieces, and much more.
Cheney, KS 67025 | (316) 542-5060
What is R.E.A.L. Kids (Reaching, Educating and Loving) REAL Kids (Reaching, Educating, and Loving) Kids child care program for K through 6th grade that provides Christian care for children before and after school and during the summer. There will be Bible time, snacks, games, tutor time, and much more. Appropriate licensure comes through the Sedgwick County Health Department.
Conway Springs, KS 67031 | (620) 456-2091
Cardinal Country Preschool Center is a Childcare Center in Conway Springs KS. It has maximum capacity of 12 children.
Viola, KS 67149 | (316) 264-1610
Providing early child development, before and after school care, and day camps during the school year and throughout the summer.q
Thank you for using ChildCareCenter.us. We are constantly enhancing our website to better service you. Please check back frequently for more updates. If you have any suggestions, please contact us. We appreciate your business and feedback very much.