There are no child development centers in Mc Louth, KS. Below are some preschools and child care centers nearby. Simply click on the links below to learn more about childcare centers near Mc Louth that are dedicated to providing families with safe, quality childcare. You can also read reviews about various childcare providers to learn more about which is the right choice for your family. We always welcome comments and corrections, to better the browsing experience on our site.
You may also want to check out 1 family child care providers and group home daycare in Mc Louth Home Daycare.
Mclouth, KS 66054 | (913) 796-2042 | 0.3 mile away
The K.I.D.S Place is an early learning and child care center in McLouth, Kansas. We provide a nurturing environment which supports children's social, emotional, physical and cognitive needs. The K.I.D.S Place offers care to children ages 2-weeks up ...
Oskaloosa, KS 66066 | (785) 863-2161 | 5.8 miles away
It is the mission of A Child's World Daycare Center, Inc. to provide educational and developmental programs for young children that benefit children, families and the community.
Oskaloosa, KS 66066 | (785) 224-3788 | 5.8 miles away
A Childs World School Age Program is a School Age Program in Oskaloosa KS, with a maximum capacity of 24 children. The provider does not participate in a subsidized child care program.
Tonganoxie, KS 66086 | (913) 845-9498 | 9 miles away
Our mission is to exalt Christ by teaching and reinforcing Biblical truths while producing well rounded, highly educated young people who are equipped to serve God and others.
Tonganoxie, KS 66086 | (402) 689-6339 | 9.6 miles away
LIFE Child Care Center and Preschool is a Child Care Center in Tonganoxie KS, with a maximum capacity of 94 children. This child care center helps with children in the age range of coming soon 12 months and up if walking alone. The provider may also ...
Lawrence, KS 66044 | (785) 841-8800 | 12.8 miles away
Waldorf education strives to cultivate students who grow into creative, motivated, self-confident adults who are able to find purpose and direction in their lives.
Lawrence, KS 66044 | (785) 841-2185 | 14.6 miles away
Children's Learning Center offers high-quality early education, a tradition in Lawrence since 1969. CLC provides the foundation for your child's lifelong love of learning. In our warm and loving atmosphere caring teachers support the healthy developm ...
Basehor, KS 66007 | (913) 724-4441 | 14.7 miles away
Trinity Family Learning Center welcomes you and your child to a Christian atmosphere where your child can feel safe and confident in a stimulating learning environment. We are located on the west side of Kansas City in wonderful Basehor Kansas and se ...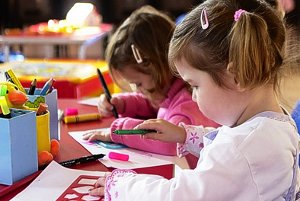 Lawrence, KS 66049 | (785) 749-4500 | 14.9 miles away
Princeton Children's Centers are privately owned and operated child care facilities in the Lawrence and Wichita areas. Princeton Children's Center was established in Lawrence Kansas in August of 2004, while Princeton Wichita opened in March of 2009. ...
Lawrence, KS 66044 | (785) 856-0409 | 15 miles away
Parkwood Day School is a high-quality program with skilled early education teachers that implement developmentally appropriate practices, supporting young children's development across five major areas. We use the research-based curriculum, HighSco ...