Childcare Center
>>
Kansas Child Care Centers
>> Hartford Childcare
Hartford, KS Child Care Centers
There are no child development centers in Hartford, KS. Below are some preschools and child care centers nearby. Simply click on the links below to learn more about childcare centers near Hartford that are dedicated to providing families with safe, quality childcare. You can also read reviews about various childcare providers to learn more about which is the right choice for your family. We always welcome comments and corrections, to better the browsing experience on our site.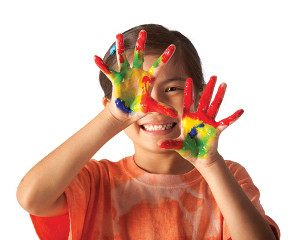 Neosho Rapids, KS 66864 | (620) 342-7783
Neosho Rapids Early Childhood Education Center is a Child Care Center in Neosho Rapids KS. It has maximum capacity of 60 children.
Lebo, KS 66856 | (620) 256-6485
Bright Beginnings Preschool is a Childcare Center in Lebo KS. It has maximum capacity of 21 children.
Olpe, KS 66865 | (620) 475-3277
Olpe Early Childhood Education Center is a Child Care Center in Olpe KS. It has maximum capacity of 30 children.

Emporia, KS 66801 | (620) 343-7395
Nurturing Families We believe parents are their children's first teachers. Teachers partner with our families to both support parents and educate our students. Families actively participate in school activities, fundraising and school promotion. Older students are role models for our younger students and can often be found reading, praying and working with our younger students. Growing Minds SH earned the Standard of Excellence, school wide, in Math, Reading and Science on the 2011 Kansas State Assessments. SH implements MTSS (Multi-Tier Support System) to ensure we meet the needs of all our students. SH is the only school in the state of Kansas to use the ST Math+Music program developed by the Mind Research Institute. SH has partnered with Lexia Reading CORE5 to assure that all of our students become strong confident readers. SH maintains high expectations for all of its students. Embracing Life Students are given opportunities to develop a faith life through prayer, worship and service to others. Service opportunities are provided for all our students with a focus on helping our school, our parish, our community and the world. SH helps students develop leadership skills through class jobs, Builders Club and school jobs. Rooted in Tradition SH has served the community of Emporia for over 125 years. SH families, school and parish continuously partner together to provide faith formation, academic excellence and life lessons to promote living a Godly life.
Burlington, KS 66839 | (620) 364-2283
Trinity Lutheran Preschool is a Childcare Center in Burlington KS. It has maximum capacity of 12 children.
Emporia, KS 66801 | (620) 342-3060
Emporia Child Care, a family-focused year-round program designed to meet each child's developmental needs, is dedicated to nurturing and educating children of parents who are working or in training. Emporia Community Day Care Center (ECDCC) is once again meeting community and family needs through expansion and growth. The ECDCC's Board decision to purchase the former Teacher's Hall of Fame Building will allow the three centers currently in three locations to consolidate into one.
Emporia, KS 66801 | (620) 340-6300
Village Summer SCape is a School Age Program in Emporia KS. It has maximum capacity of 60 children.
Emporia, KS 66801 | (620) 342-4632
The philosophy of the Learning Center Preschool is based on the concept that young children learn best through play. Learning through play helps children relate positively to themselves, to others, and to the world around them. We share and model basic Christian concepts, most specifically in the areas of exploring the wonders of Creation and in caring for ourselves, for others, and for our environment as our loving God cares for us. The most important goal of our curriculum is to help children become enthusiastic learners. This means that they will become active and creative explorers who are not afraid to try out their own ideas and to think their own thoughts. Our intent is for our preschoolers to become independent, self-confident, inquisitive, self-motivated learners. We're teaching them how to learn, not just in preschool, but all throughout their lives. We're allowing them to learn at their own pace and in ways that are most appropriate for them. We're helping them develop good habits and attitudes which will make a difference throughout their lives.
Emporia, KS 66801 | (620) 342-6186
Please allow me the opportunity to introduce myself and tell you a little about Friends Together United Methodist Preschool. My name is Jenny Olsson, and I am the teacher and director of the school. I hold a degree in Early Childhood Education from Oklahoma Christian University. My prior experience includes teaching kindergarten and preschool in Oklahoma City and running a licensed home day care in both Oklahoma City and Emporia. Friends Together Preschool is a Christian preschool located inside the First United Methodist Church building located at 823 Merchant Street. Children of all faith backgrounds are welcome at our school.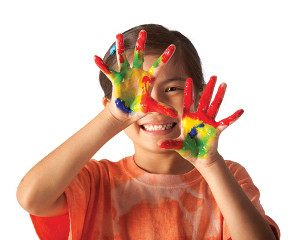 Burlington, KS 66839 | (620) 364-5633
Rainbow's End is a Child Care Center in Burlington KS. It has maximum capacity of 22 children. The center accepts children ages of: 3 years to 5 years 11 months 3 weeks.
Thank you for using ChildCareCenter.us. We are constantly enhancing our website to better service you. Please check back frequently for more updates. If you have any suggestions, please contact us. We appreciate your business and feedback very much.