Childcare Center
>>
Kansas Child Care Centers
>> Bel Aire Childcare
Bel Aire, KS Child Care Centers
There are no child development centers in Bel Aire, KS. Below are some preschools and child care centers nearby. Simply click on the links below to learn more about childcare centers near Bel Aire that are dedicated to providing families with safe, quality childcare. You can also read reviews about various childcare providers to learn more about which is the right choice for your family. We always welcome comments and corrections, to better the browsing experience on our site.
You may also want to check out 1 family child care providers and group home daycare in Bel Aire Home Daycare.
Wichita, KS 67220 | (316) 264-1610
Providing early child development, before and after school care, and day camps during the school year and throughout the summer.q
Wichita, KS 67226 | (316) 973-8200
The work of Wichita Public Schools is to empower all students with 21st century skills and knowledge necessary for success by providing a coherent, rigorous, safe and nurturing, culturally responsive, and inclusive learning community. At Isely Traditional Magnet, our vision is to educate children. This is accomplished through the combined efforts of staff, students, families, and community. All children will learn and must be provided positive opportunities to make good choices about schooling, the workplace, and citizenship roles. Instruction is provided using USD 259 standards, a core curriculum, and high expectations infused with care and respect.
Wichita, KS 67226 | (316) 683-5538
Welcome to Risen Savior Lutheran Church Preschool. We provide a Christ centered preschool where each child knows he/she is loved by God and that Jesus is his/her Savior.
Wichita, KS 67226 | (316) 685-5768
Annoor Islamic School was established in the spring of 1989. Muslims of Wichita, with the active participation of the community, responded to the imperative need for safeguarding our children by opening a full-time Islamic school.The seed for the full-time Annoor Islamic School began to germinate in 1996, when twelve dedicated families answered the call to begin a new era in Wichita's history. That day Annoor Islamic School (AIS) started as a one-classroom school covering preschool and consisting of 12 students. Alhamdulillah, AIS is now an accredited school equipped with certified teachers and preschool through 8th grade! Insha' Allah, we will continue to grow. The size of the student body has been increasing each year. AIS is nesteled in a middle-class neighborhood overlooked from highway K-96. The neighborhood of the school is filled with many Muslim families. The masjid is attcahed to the school thereby enabling students to pray dhur and salatul Juma'a(Friday prayer). The facility is large, and expansion is on its way to add a high school.
Wichita, KS 67220 | (316) 264-1610
Providing early child development, before and after school care, and day camps during the school year and throughout the summer.q
Wichita, KS 67226 | (316) 688-1911
New Song Academy Child Care Center is a Child Care Center in Wichita KS. It has maximum capacity of 256 children.
Wichita, KS 67226 | (316) 973-4900
It was with an eye to the future that the Board of Education, on September 15, 1975, purchased land in southeast Wichita for a new elementary school. Three years later another site was purchased in northeast Wichita for the same purpose. August 4, 1980 the architectural firm of Griffith and Bonham was appointed to design two elementary school buildings, identical in plan but not in finish, to be located on these two sites. E.W. Johnson, Inc. was awarded the building contract for both locations in the amount of approximately $3,250,000 per building. Construction began in September 1982 and the doors opened for 506 students at the northeast site in August 1984 and named Delore O. Gammon Elementary School. Miss Gammon became assistant superintendent in charge of elementary education in 1953, and in 1958 Miss Gammon became director of elementary curriculum. She retired in 1966. She had attained the highest position any woman ever had in the Wichita Public Schools system at that time. She died September 30, 1981. Already overcrowded, the Gammon pre-kindergarten program was moved to Minneha Elementary School in 1985-86. That year enrollment reached 563. Kindergartners from Gammon were moved to Minneha for one year only in 1987-88. The staff was involved in a Mastery Learning pilot project for five years. The project concluded in the spring of 1987. Beginning the 1988-89 school year, fifth and sixth graders were sent to the re-opened Kistler School which was referred to as the Gammon Annex. Both fifth and sixth graders from the Annex left for the newly created Coleman Middle School in 1989. From 1989-1993, third graders were sent to the Annex. After four years at the Annex, third graders eagerly anticipated being on the same campus with other grades. After much thought and planning, it was decided kindergartners should be the class of choice for the Annex. Parents were happy with this choice because they did not have to worry about the older students running over their youngsters. The Annex was chosen to be the site of the new Leicle Bostic Traditional Magnet School beginning with the 1994-95 school year. Gammon lost around 60 children to Bostic. For the first time since Gammon opened in 1984, the facility was able to hold all of the students K-5. In April 2000, the voters of the Wichita School District approved a $284.5 million bond issue. The projects began in the fall of 2000 and were completed over the next five years. The plan built 19 multipurpose rooms, upgraded science labs, replaced portable classrooms with permanent construction, improved handicap accessibility to all buildings, rebuilt five existing elementary schools, added a new elementary and middle school, expanded seven other elementary schools and provided nine new libraries as well as the expansion of nine others. Building infrastructure in 82 buildings was also upgraded, including the replacement of antiquated plumbing, updates and expansion of electrical systems, replacement of inefficient or broken windows and doors, upgrades of heating and cooling systems, and asbestos abatement when required. National Contractors, Inc. was hired to complete the Beech, Gammon and Isely Bond projects. Gammon's Bond project dedication ceremony was held January 19, 2006.
Wichita, KS 67220 | (316) 260-4673
Kids' Point is open 7 a.m. until 5:45 p.m. Monday through Friday with the exception of major holidays and 3 staff training days each year. Tuition for an infant 0-12 months is $235 per week. For children 12-30 months and walking alone the tuition is $200 per week. Tuition is $185 per week for preschool classrooms (30 months-kindergarten age). Growing thriving, healthy plants is no easy task, but in the expert hands of a master gardener, magnolias become masterpieces. And so it is with the child care and preschool program at Rainbows United--nurturing and encouraging each child to grow to their fullest masterpiece potential. We're committed to providing a quality child care and preschool education for your child. Fostering a strong school-family relationship brings the educational experience full circle by bringing together each individual who is invested in growing potential and guiding your child.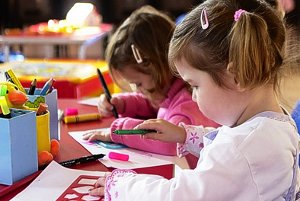 Wichita, KS 67208 | (316) 688-9392
Edgemoor Recreation Center SAC is a School Age Program in Wichita KS. It has maximum capacity of 90 children.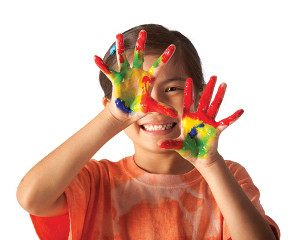 Wichita, KS 67226 | (316) 315-0684
The Bug Ladys Science Academy is a Childcare Center in Wichita KS. It has maximum capacity of 10 children.
Thank you for using ChildCareCenter.us. We are constantly enhancing our website to better service you. Please check back frequently for more updates. If you have any suggestions, please contact us. We appreciate your business and feedback very much.