With more than 714 Delaware home daycare providers, family childcare options in Delaware are extensive. We understand that your family's personal needs and budgets are crucial when selecting the right home childcare, and we've made the task easier by compiling information about Delaware home daycare options into a single site and arranging them by county and then alphabetically by facility. To search for providers, make sure to use the Quick Search box to help you locate childcare providers by city or zip code.
Latest updates to Delaware home daycare database: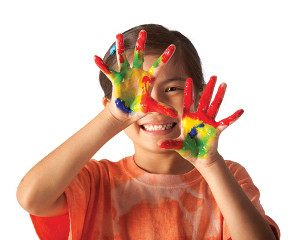 Magnolia, DE 19962 | (757) 344-2537
I am a State and DOD/Military license Provider located in Chestnut Ridge Subdivision in Magnolia,near DAFB.My Home is the only Accredited(NAFCC) Daycare Home currently in Delaware.I also hold a CDA,My Daycare Program is designed around a Preschool Curriculum. My family & myself have all had FBI Criminal & CPS Background checks,I'm Child CPR/First Aide/AED Certufied,All Daycare Meals are USDA.My Daycare has a large outside play Area.
Newark, DE 19713 | (215) 791-2113
One of the biggest decisions parents have to make after choosing to have a child involves deciding who will care for their child, especially during the early developmental years. Here at Bbzz's we offer a smaller setting where your child will receive more one-on-one attention and skill building. We also take part in the state's food program, this allows parents to be assured that their child is receiving proper nutrition. Call to schedule a tour of our in-home childcare facility.
Newark, DE 19702 | (302) 290-0846
Junior Tycoon's Retreat Family Childcare offers a unique way to teach each Tycoon the fundamentals of education, developing, and self-growth. We encourage learning through FUN, independent exploration, and contribution of "Best Self" to become Junior Tycoons in society.