Childcare Center
>>
Washington Child Care Centers
>> Sultan Childcare
Sultan, WA Child Care Centers
There are no child development centers in Sultan, WA. Below are some preschools and child care centers nearby. Simply click on the links below to learn more about childcare centers near Sultan that are dedicated to providing families with safe, quality childcare. You can also read reviews about various childcare providers to learn more about which is the right choice for your family. We always welcome comments and corrections, to better the browsing experience on our site.
You may also want to check out 4 family child care providers and group home daycare in Sultan Home Daycare.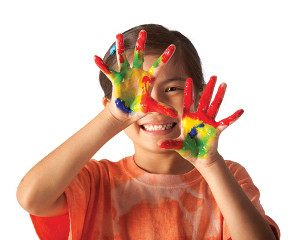 Gold Bar, WA 98251 | (360) 793-2400
VOA Gold Bar - ECEA / PGold Bar Elementary School is a Child Care Center in Gold Bar WA. It has maximum capacity of 20 children. The center accepts children ages of: 3 years to 5 years 11 months.
Snohomish, WA 98290 | (360) 805-1879
YMCA - CHAIN LAKE ROAD is a School-age Program in SNOHOMISH WA. It has maximum capacity of 60 children. The center accepts children ages of: From 5 years To 13 years.
Monroe, WA 98272 | (360) 794-0161
As a full-service, licensed, and family owned business, Kid's Country was established with the goal to promote a safe and nurturing learning environment that stimulates your child's growth. Our curriculum, activities, and room arrangements are all tailored to be age appropriate. Additionally, our curriculum follows both weekly and monthly themes. A typical day at Kid's Country will include activities like reading, looking at books, writing, drawing, dancing, singing, cutting, pasting, painting, assembling art projects, experimenting, exploring, and enjoying the environment. One of our primary areas of focus is meeting each child's individual needs. We encourage children to progress at their own pace and they are placed in the classroom that will help them the best. This encourages self-confidence and healthy growth which results in a strong, positive self-image. In fact, the Kid's Country motto is to allow children to love, laugh, learn, and grow. By keeping the environment fun and positive, we create a safe haven—a home away from home—for your children. All of our classrooms are warm, cozy, and filled with personal touches that allow your kids to feel comfortable. It is our responsibility to work in partnership with your family and help enhance and support, not replace, the relationship between parents and children. One of the ways we do this is by placing a high priority on ongoing training for our managers and staff. Every month each of our teachers is trained on a different topic relating to child care and the issues we face in providing for your children. This allows us to better meet the needs of the kids we care for, as well as to provide a better, cleaner, happier, and safer environment. At Kid's Country, we take the safety of your children very seriously. All of our facilities are equipped with pass card protected entrances. We are also alerted to those arriving and exiting through the main entrance. In order to gain admittance, an entry reader card must be used, though we do have a doorbell available to notify our staff of any guests or parents who need access. We hope you can see how important caring for your children is to all of us at Kid's Country. We pride ourselves on being a premier and trustworthy child care provider for the Seattle area. Watching your kids grow and learn gives us joy and fulfillment. If you like what you see, we invite you to learn more by touring one of our facilities. Hopefully you'll then apply for admission, which is granted without discrimination or regard to race, color, national or ethnic origin, sex, or religion.
Monroe, WA 98272 | (360) 794-4622
We are a state accredited private school founded in 1978 and a member of thePacific Northwest Montessori Association. We offer multi-age classes for children ages 3 year's old through sixth grade. Our Mission Statement focuses on the child's innate desire to learn.Our staff is comprised of a combination of Montessori certified and state certified teachers, several hold master's degrees. Music/Art/Spanish takes place in Building A next to the office. Our tuition ranges from $4100-$6650 per school year.Current tuition is available on line, by calling the office, or by visiting our school.We welcome first time visitors.Please see theRegistrationpage for times and days. We enjoy the wonderful support of our parents. The past few years the Parent Booster Club has held a fund raiser in the spring to assist the school in purchasing new classroom materials and to offer financial support for music, art and foreign language. Many neighborhood resources are located nearby. City Hall is next door. The Sky River Park, the Boys & Girls Club and the Sr. Center are located at the end of the block. The new Monroe Public Library is around the corner from us on Village Way. For students needing care before our school opens at 7:00 or after we close at 6:00 the YMCA, Kids Country and Kiddie Corner provide transportation to and from our school.
Monroe, WA 98272 | (360) 794-4775
The Monroe Boys & Girls Club is a non-profit organization that prides itself on being "The Positive Place for Kids." We offer programs to assist youth ages 6 to 18 years of age in developing self-esteem, values and skills. We focus on areas in character & leadership development, education & career development, health & life skills, the arts, sports, fitness & recreation. Our mission is to inspire and enable all young people, especially those that need us the most, to realize their full potential as productive, responsible and caring citizens.
Monroe, WA 98272 | (360) 794-7230
welcome you to visit Little Doves and see the love, care, consideration and professionalism that embodies all we do. Little Doves and the faith community of Peace Lutheran congregation cares about the development of your child. We appreciate this opportunity to be a learning resource to you and your entire family. In addition to our regular programs, this year we are also offering extended childcare before and after the school day.Little Doves Preschool and Kindergarten provides developmentally appropriate programs with a Christian emphasis for children ages two through six years old. Our school was established in 1986 and has been part of the community for 25 years. It is governed by the congregation of Peace Lutheran Church under the direction of the Little Doves Preschool Board. It is licensed through Washington State's Department of Early Learning. Our application is on file and available upon request.
Monroe, WA 98272 | (360) 794-1976
KIDDY KORNER CHILD CARE CENTER is a Child Care Center in MONROE WA. It has maximum capacity of 102 children. The center accepts children ages of: 1 month to 13 years.
Monroe, WA 98272 | (360) 805-9844
Sky Valley Gymnastics Academy is the result of a dream, to nurture young children's hearts. We hope that all participants will walk with their heads held high with confidence and self esteem of their extreme worth as a person. Success that is not measured on societies scale, but on an individual scale of "A job well done."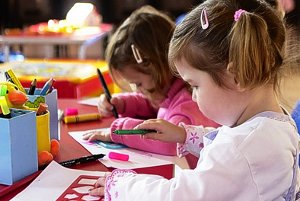 Monroe, WA 98272 | (509) 458-2515
At Fryelands Elementary School, we are a safe, collaborative community where everyone is welcomed, valued, and respected, diversity is embraced, and individuals are encouraged to become confident, life-long learners.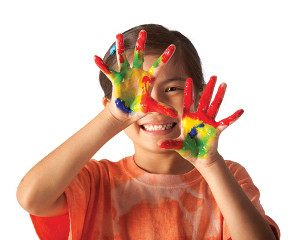 Monroe, WA 98272 | (425) 343-4023
YMCA - FRYELAND PRE-K is a Child Care Center in Monroe WA. It has maximum capacity of 20 children. The center accepts children ages of: 4 years to 7 years.
Thank you for using ChildCareCenter.us. We are constantly enhancing our website to better service you. Please check back frequently for more updates. If you have any suggestions, please contact us. We appreciate your business and feedback very much.