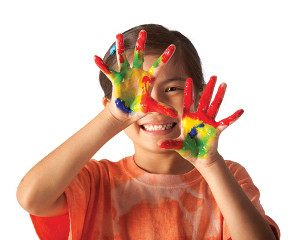 Clarksville, TN 37042 | (931) 378-5698
Isa's Child Care is an exciting environment where our children learn through active play. It is designed to feel like home in a home environment where education, excellent care, and play go hand and hand. Fifteen years of child care experience.
Shelbyville, TN 37160 | (615) 713-9616
Thank you for your interest in my at home daycare.My name is Amber and i have one child.She is 5 years old and starts school soon.i have been married for 5 years and im a stay at home mom. I am starting my daycare because i love children and enjoy seeing them reach their full potential.I will provide a safe and comfortable environment and fun learning.All food and drinks and snacks provided.just provide diapers and baby formula.I Will do weekends and odd hours also.I have taken infant/childcare classes in the past.I provide daily reports on your child and ouch forms in case they get hurt.I celebrate the childrens birthdays and holidays.this is my schedule for the kids if you have infants the schedule will differ: 6-7-children arrive and the children have free play 7-7:30-wash hands and have breakfast 7:30-9-wash hands and to arts and crafts and coloring 9-9:30-circle time(board games or read to kids) 9:30-10-wash hands and snack time 10-12-learning time 12-12:30-wash hands and eat lunch 12:30-1-story time 1-2-nap time or story time for non sleepers 2-3-playtime 3-3:30-wash hands snack time and tv time 3:30-3:45-interactive songs 3:45-4:45-letters and numbers 4:45-5:45-free play 5:45-6-get ready to go home Please contact me if you have any questions.I look forward to meeting you and your family!
Forest Hill, TN 21050 | (808) 221-6015
I have professionally been caring for children in my home for 20 years. I am currently licensed with the state of Maryland. Over the years, I've been a Licensed Family Child Care Provider (FCC) for the military along with being state licensed. I hold many hours of certifications and CEU training for child care. My home is clean, smoke-free, and pet-free. I have a home filled with age appropriate toys and learning tools to stimulate and encourage creative play. I keep my daycare ratios low so I can provide each child with one on one time. My home's philosophy is based on the belief that each child should have a place they can come to each day that provides a warm, loving, at home environment. Every child that comes to my home gets individualized time and care, with an environment structured around each child's individualized needs for growth and development. I follow a daily schedule that includes: ** Preschool curriculum -Mother Goose Time, a nationally recognized preschool program. ** Free play, **Arts and crafts, ** Dramatic play, **ABCs, **Games, ** Indoor/outdoor play, ** Manipulative play and numerous other activities, **I provide USDA meals and snacks daily to each child. I also have many certified training. I stay up to date on required CEUs. ** I am CPR and First Aid certified. ** I have early child development CEUs focusing on child growth, development and proper child guidance. **SIDS prevention for infants and Shaken baby syndrome prevention. **Those with health issues, I am trained to administer rescue medications. **Trained in child abuse identification, reporting and prevention. **Numerous other Certification available to view upon interviewing in my home.