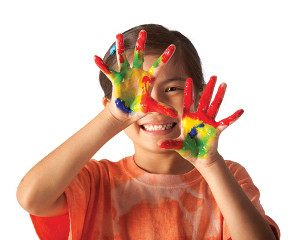 Fargo, ND 58103 | (701) 540-7086
I have done daycare for 5 years! In addition to daycare, I was foster care licensed for 3 years and have recently decided to take a break to focus on daycare for a little while. I am a mostly play based daycare however we do have a learning program that we call "circle time". While we do not follow a book, we do provide learning activities during that time via lesson plans. In addition to this, we do physical activity/music circle time each afternoon, messy activities on Wednesday's, and nutrition learning on Friday's (including gardening in the summer!). We also spend a lot of our time outdoors when weather accommodates! As far as enrollment goes, while we have had a some toddlers start, I have primarily cared for children starting at birth. I have experience with breast milk (pace feeding), cloth diapers, special diets, homemade foods, baby led weening, and of course the more traditional methods.
West Fargo, ND 58078 | (701) 281-2481
Small daycare with 24+ years of experience and degree in preschool education. Licensed, cpr, first aid, learning activities and more.
Fargo, ND 58103 | (701) 381-8456
I'm a mother of two small boys. I work hard to make sure they are raised well and give then the fundamentals they will need to succeed in life. One is special needs so I know how to be extra careful with children no matter how delicate. I'm a positive person and love children.