For busy parents, choosing the right type of family childcare can be challenging. More and more parents are finding that they prefer the intimate setting and personal touches of Ocean County home daycare or group home daycare to traditional preschools or daycare centers. If you're interested in learning more about home childcare in Ocean County, you've come to the right place! We've done the initial leg work for you by collecting basic information of 3 Ocean County home and group home daycares into a single location. If you need extra assistance with selecting the right child care provider for your family, simply contact the local referral agency listed on the right!
In-Home Daycare in Ocean County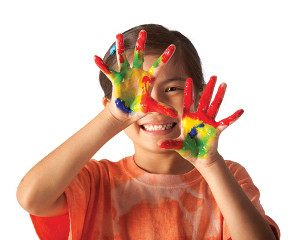 Brick, NJ 08723 | (848) 232-1519
Mother of one will care you your child in a home environment. Feel free to skype throughout the day to check on your child. I have a Master degree in psychology from Georgian Court University and I am ABD for a PhD. I will give your child individual attention and ...
Jackson, NJ 08527 | (732) 276-5548
stay at home mom to three has one opening for full or part time my hours are from 6 am to 6 pm weekly and my rate is $25.00 a day lower for part time
Jackson, NJ 08527 | (732) 987-4256
Previously State Certified Provider Love children-will give your child a safe fun environment. Promise I spend all my time with your child. Crafts-reading-educational TV & fun ABC's & numbers Years of experience-Lots of references available upon request. Not looking ...