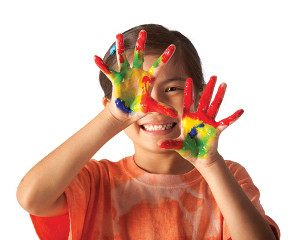 Las Vegas, NV 89146 | (424) 235-9265
Hello, Please visit our website. We are so glad you are interested in our child care program. Little Friends Family Child Care has been owned and operated since 2009 in the state of California. We currently relocated to Las Vegas, NV. We understand that choosing the right day care for your child is one of the most important decisions you can make as a parent. This website has been designed to provide you with comprehensive details about our program so that you can make a wise and informed decision. The benefits to our facility, 20 years of experience in this industry means we have a great understanding of both parents and children's needs and we constantly strive for innovation. To begin your search, simply click on the desired link at the top of each page. If after viewing this website, you need additional information or would like to schedule an interview and a tour of our center, feel free to use our contact page. You may also reach us by phone during normal business hours. We hope you will enjoy visiting our website, and will consider Little Friends Family Child Care for all your immediate and future child care needs. We look forward to hearing from you soon.
Las Vegas, NV 89120 | (702) 202-0871
When our family decided it was time to start a family we were not sure how to handle the work-daycare problem until we visited our last in-home childcare provider. After having had our last commercial provider raise our rates, and now seeing what was going to be our in-home more cost affordable options; we new it was time for one of the parents to stay home. It seemed to be the most obvious and reasonable alternative to spending extraordinary amounts of money on a commercial childcare facility or leaving our child in a homes that, albeit reasonably priced, was not being professionally managed. Initially, the idea seemed to be a choice between career and family, but today we have found a reasonable middle ground. Our story ends with "your" in-home childcare solution for your child. We decided the best compromise to the career vs family dilemma was to offer other parents faced with the same childcare difficulties a safe affordable alternative. Here you will be able to bring your child to a home that is clean, safe, and well stocked with games and toys that will offer your child a stimulating environment in a protected and loving home. Please give us a call to schedule a visit and discover if Kids' Town is the right place for your child. Kids' Town Child Care - Las Vegas, NV * kidstownlvnv@gmail.com * 702-202-0871. Also, visit our Facebook page by clicking on the following link>  https://www.facebook.com/kidstownchildcare.lvnv/ .