With more than 706 Montana home daycare providers, family childcare options in Montana are extensive. We understand that your family's personal needs and budgets are crucial when selecting the right home childcare, and we've made the task easier by compiling information about Montana home daycare options into a single site and arranging them by county and then alphabetically by facility. To search for providers, make sure to use the Quick Search box to help you locate childcare providers by city or zip code.
Latest updates to Montana home daycare database: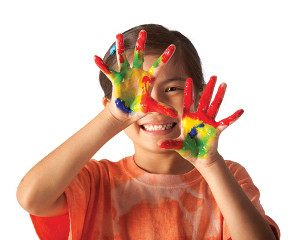 East Helena, MT 59635 | (406) 230-1921
Small group,daycare. Focus on each individual child. Loving home daycare, clean environment. Lots of outdoor play, hands on learning, MT Preschool certified, Infant/Toddler certified
Belgrade, MT 59714 | (406) 451-1507
Moose Meadow is a licensed, small in home daycare. We offer a Kindergarten readiness Preschool program along with field trips. Parents rave about our preschool program and LOVE our App. We participate in the Child Adult Food Program offering a variety of home cooked meals using the freshest ingredients.  Refernces available upon request.    Call today to schedule a tour and be sure to check out our FB page to see all the fun learning we are having!
Billings, MT 59102 | (406) 591-0764
At Family Tree Child Care we give parents the security and peace of mind they need to be focused and be successful at work. My mission is to implement the best activities and educational materials in a safe, loving environment for your child. I want them to be excited about learning and be confident as they cross new milestones in their development. Each child will have exceptional care and appropriate play related to their age. A variety of indoor and outdoor toys, equipment and activities are provided for your child. We will explore, while encouraging physical, emotional, and cognitive growth. I also want parents to feel comfortable and welcome at any time. I believe each child is a unique and precious gift. Diversity is valued and welcomed at Family Tree Child Care. We can learn so much from each other. I encourage open communication at all times from children and parents. I look forward to parent involvement, suggestions and ideas at any time. Please feel free to visit, have lunch, or spend the day with us. Parent participation is always encouraged. During our daily play and preschool learning we implement participation, kindness, manners, respect for ourselves and others, hygiene, independence, and good choices. We also take time to be calm and relax. Thank you for choosing Family Tree Child Care and allowing me to join you on this amazing period of your child's life. I welcome you and your child/ children to our home and family. Shelly L. Stanley-Lehman     Provider/Owner