With more than 358 Kentucky home daycare providers, family childcare options in Kentucky are extensive. We understand that your family's personal needs and budgets are crucial when selecting the right home childcare, and we've made the task easier by compiling information about Kentucky home daycare options into a single site and arranging them by county and then alphabetically by facility. To search for providers, make sure to use the Quick Search box to help you locate childcare providers by city or zip code.
Latest updates to Kentucky home daycare database: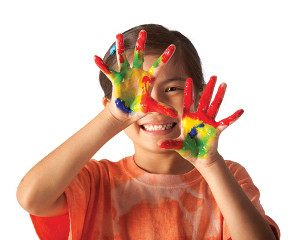 Crofton, KY 42217 | (270) 269-2817
I have been doing my inhome daycare for 23 years. State certified. I wanted a place where parents can bring thier children and not have to worry about them. I want them to know they will be well taken care of. Loved as if they were my own. I have 2 now grown children 27&23. I teach not only the primary things needed to be school ready I also teach manners, sharing, respect and self care.. I have many references that you are welcome to contact.
Louisville, KY 40216 | (502) 409-2584
My name is Dyann, I have always dreamed of opening my own daycare services for years. I love working with all children in all ages. I feel that children deserve the best care and I so blessed to be given the opportunity to provide that to them.
Flemingsburg, KY 41041 | (606) 584-4600
MY DAYCARE PHILOSOPHY as a family childcare provider… my goal is to provide a safe and happy place for children where they can learn and grow physically, emotionally, intellectually, and socially at their own pace. I believe children learn through play and benefit from a structured yet flexible schedule. Activities will be offered which stimulate sensory motor development, language development and social interaction. The development of strong self-esteem is also a major goal. Children will be taught to respect themselves, each other, adults and property.