With more than 1,528 Georgia home daycare providers, family childcare options in Georgia are extensive. We understand that your family's personal needs and budgets are crucial when selecting the right home childcare, and we've made the task easier by compiling information about Georgia home daycare options into a single site and arranging them by county and then alphabetically by facility. To search for providers, make sure to use the Quick Search box to help you locate childcare providers by city or zip code.
Latest updates to Georgia home daycare database: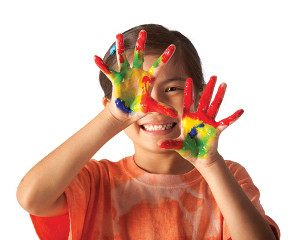 Atlanta, GA 30318 | (470) 608-9865
Hi my name is Adrena I have been a child care provider for over 15 years. I love kids and they love me. I also love to do arts and crafts so we're always learning through play and creativity. I have worked with kids of all ages and abilities. I am a mother of one and understand the importance of having some me time, running errands and or working around your little one(s) schedule. That's why I am at your service, with daily reports, weekly lesson plans and monthly field trips.
Perry, GA 31069 | (785) 375-1481
Hello. I have a home daycare for 10 plus years. Children are the Joy's of the world. I would like to describe my personality as outgoing, caring, and dependable I like working with kids because it's fun and a good experience to see each child's different personality and/or the personality they're growing into. I just want the kids I work with to feel safe and secure.One thing you should know about me is I am very determined to each task given to me. Your child's wants and needs are very important to me while they are in my care. My skills include attentiveness, interpersonal, communication, and creativeness. I am a retired nurse, we are a smoke free and no pet home. Hope to hear from you. Have a wonderful day:)
Valdosta, GA 31605 | (240) 917-7523
Creative Learning Preschool is a Family Child Care Preschool environment for children ages 3-5.  We provide a structured, instructional play-based learning environment for children preparing for Kindergarten. Our daily schedule consists of activities based on the Georgia Early Learning and Development Standards including differentiated learning in Early Literacy, Mathematics, Social Studies, Science, Health & PE, and Social Emotional. Charmainne McCall is a passionate Educator, Active Duty Military Spouse, and SAHM with a love for teaching and learning. Charmainne started her teaching career at the Child Development Center at Wright Patterson Air Force Base in January 2006. Charmainne received her BA in Early Childhood Education in 2015. Upon receiving her degree she became employed with the prestigious KIPP DC, where she taught PreK4 for two years before transitioning to 1st grade. Charmainne graduated from Western Governors University in Sept 2021 with a Masters in Curriculum and Instruction, and is currently pursuing her Educational Specialist Degree in Early Childhood Education at Northcentral University.