Childcare Center
>>
California Child Care Centers
>> Rough And Ready Childcare
Rough And Ready, CA Child Care Centers
There are no child development centers in Rough And Ready, CA. Below are some preschools and child care centers nearby. Simply click on the links below to learn more about childcare centers near Rough And Ready that are dedicated to providing families with safe, quality childcare. You can also read reviews about various childcare providers to learn more about which is the right choice for your family. We always welcome comments and corrections, to better the browsing experience on our site.
You may also want to check out 1 family child care providers and group home daycare in Rough And Ready Home Daycare.
| | |
| --- | --- |
| | |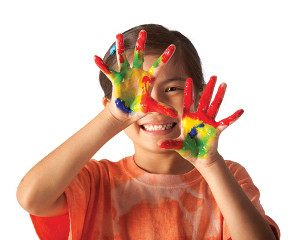 Nevada City, CA 95959 | (530) 272-5459
All that surrounds the young child is of paramount importance. In a wondrous way, children are open to their environment. Children learn best by doing, and play is the serious work of childhood. This precious time in a child's life should be nourished and protected. As educators, we want to encourage and protect the sense of wonder that is so special at this age. We take pride in nourishing the child's imagination and provide a wonder-full place to work, play, and create. We believe that the young child's capacities for creative thinking are developed through an intentionally planned and creative classroom environment as well as the enticing activities we provide. In creating this preschool, we were greatly inspired by European philosophy in educating young children. You will notice elements from Reggio Emilia's approach and Montessori method in Italy, as well as Waldorf education originating in Germany. Each philosophy emphasizes providing a beautifully stimulating environment where children can learn through hands on experiences. Our goal is to create a respectful community that nurtures inquiring minds and critical thinking, builds upon their natural interest in the world, and empowers them in problem solving. We hope to build a foundation of love for learning that will last a lifetime. OUR COMMITMENT TO DIVERSITY Diversity Mission Statement Kentucky Flat Community Preschool is strongly committed to nurturing a school community that reflects the rich diversity of our surrounding community. NON DISCRIMINATION POLICY In accordance with Federal law and U.S. Department of Agriculture policy, this center is prohibited from discriminating on the basis of race, color, religion, political party, national origin, sex, age, or disability. Kentucky Flat Community Preschool does not discriminate on any basis.
Grass Valley, CA 95945 | (530) 274-9106
Our Preschool Philosophy and Program Goals are to provide a developmental program, drawing upon children's natural curiosity and based on their changing interest and needs. Our Centers include a multi-sensory environment providing exploration, discovery, and movement. Increasing children's positive self-esteem, providing the children with methods to encourage problem-solving and improving their social skills are key elements of our program.
Grass Valley, CA 95945 | (530) 273-8693
Here at the Country Preschool a small school atmosphere is important to us. We are able to accomplish this by housing the children in two separate buildings, each with it's own independent playground, all on one level acre. The 2 and 3 year old children are in one building while the 4 and older children are in the other. Parents appreciate the fact that the younger children are in their own building with age appropriate facilities, away from the older and more active 4 and 5 year olds.
Grass Valley, CA 95945 | (530) 273-4638
Tall Pines Nursery School is a parent cooperative preschool where parents assist in the classroom on a rotating basis.
Grass Valley, CA 95945 | (530) 272-2635
KIDZKOUNT INFANT TODDLER DEV CENTER SILVER SPRING is a INFANT CENTER in GRASS VALLEY CA. It has maximum capacity of 16 children.
Grass Valley, CA 95945 | (530) 273-8723
Welcome to the world of innovative education. Grass Valley Charter School, a pre-K through eighth grade school located at the site of historic James S. Hennessy School, is one of four schools in the distinguished Grass Valley School District. Established in 1993, our school serves over 450 students and is honored to be named a mentor school in a network of outstanding schools throughout the United States that have become Expeditionary Learning schools. The Grass Valley Charter School Preschool is open to children aged 3 - 5 years To be eligible, a child must turn 3 yrs old by Septmeber 1st. Hours and days of operation are the same as GVCS school hours and days. The preschool is located in the primary grades wing in Rooms 1 and 2.
Grass Valley, CA 95945 | (530) 362-0138
HENNESSY PRESCHOOL is a DAY CARE CENTER in GRASS VALLEY CA. It has maximum capacity of 28 children.
Nevada City, CA 95959 | (530) 265-3422
MONALEE'S PRESCHOOL is a DAY CARE CENTER in NEVADA CITY CA. It has maximum capacity of 50 children.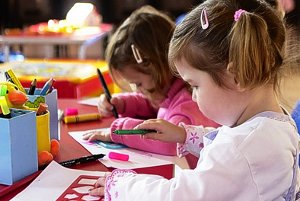 Grass Valley, CA 95945 | (530) 274-5350
State Preschool is a no cost program for income eligible families. Priority is given to children who are four years old by December 2 nd. This is a Half-Day Program where attendance is required five days a week.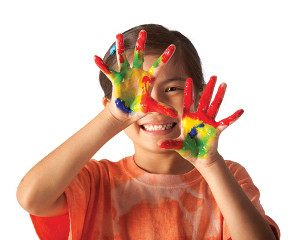 Grass Valley, CA 95945 | (530) 273-6831
Every child deserves the best education our district can provide. We have high standards and expectations for academic achievement and student citizenship. We are an embodiment of the things in which we believe. We are dedicated to doing all we can to sustain our Tradition of Excellence. We are committed to the total development of our students into productive citizens and life-long learners. We are the Union Hill School District!
Thank you for using ChildCareCenter.us. We are constantly enhancing our website to better service you. Please check back frequently for more updates. If you have any suggestions, please contact us. We appreciate your business and feedback very much.